The journalist Doreen Dormehl visited us in Rovaniemi in November 2022 and joined some of our Aurora Expeditions. We are so happy that she wrote an article about us and our company for the german newspaper Frankfurter Allgemeine Zeitung (FAZ). It came out on the 7th of March 2023 with the name "Dem Licht nach" – translated "Chasing the Lights". We also got our story shared on the social media account of FAZ. We are still so happy and thankful about that.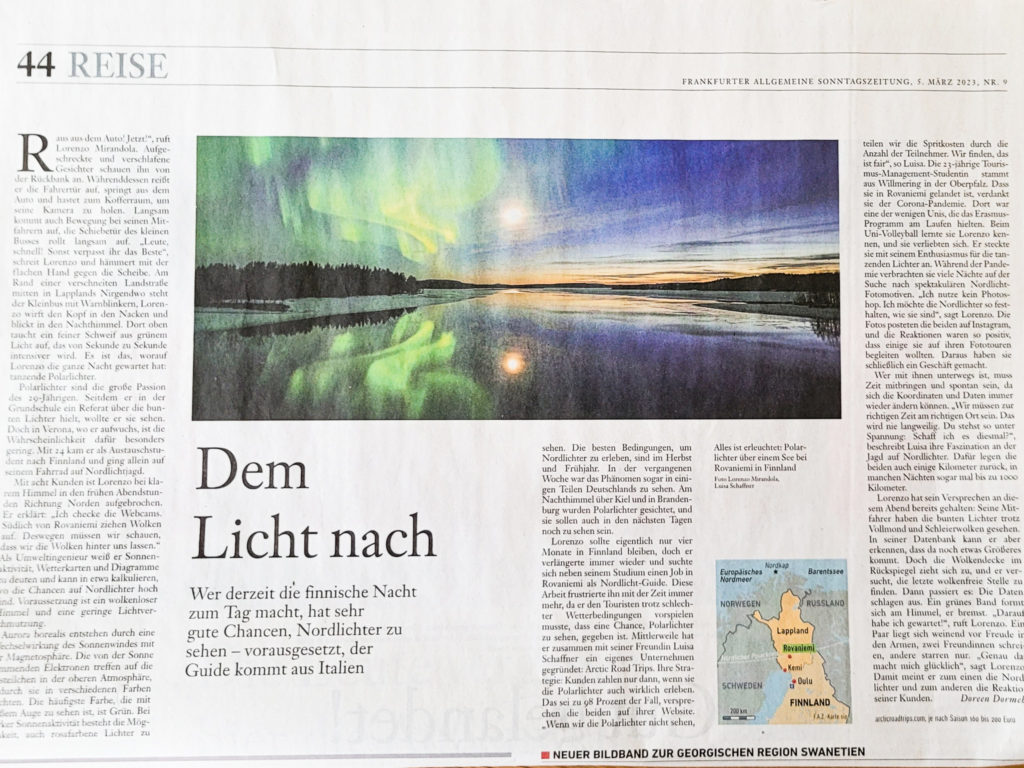 German regional newspaper
Even before the article on the FAZ came out the local newspaper of Luisa's hometown Cham in Germany requested to write an article about her and her live abroad in Lapland. Huge thanks again to Elisabeth Geiling-Plötz for writing this amazing full page article for the Chamer Zeitung on the 3rd of February 2023. 
Read the Article "Sie sucht täglich das Nordlicht" – translated "She is daily searching the Northern Lights"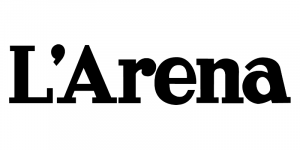 On the 1st of August 2023 the Italian newspaper L'Arena from Verona published an article about Lorenzo and his passion the Aurora Borealis. Later on this year (9th of November) Lorenzo explained for the newspaper how it was possible that on 5th November 2023 the Aurora was visible even as south as Italy. You can either download the newspaper articles in PDF and read the article read it online.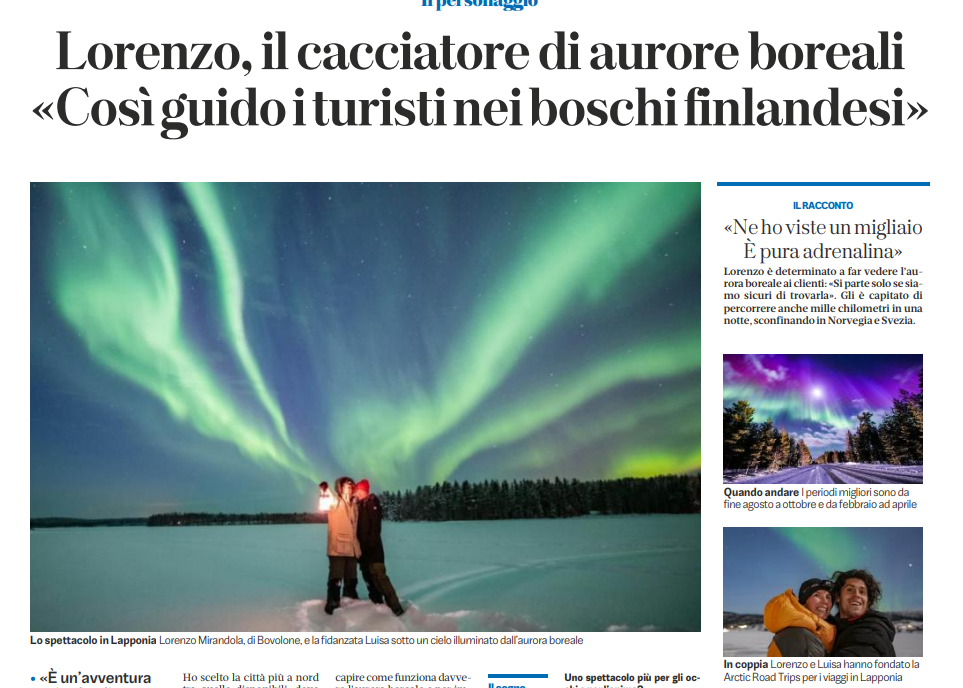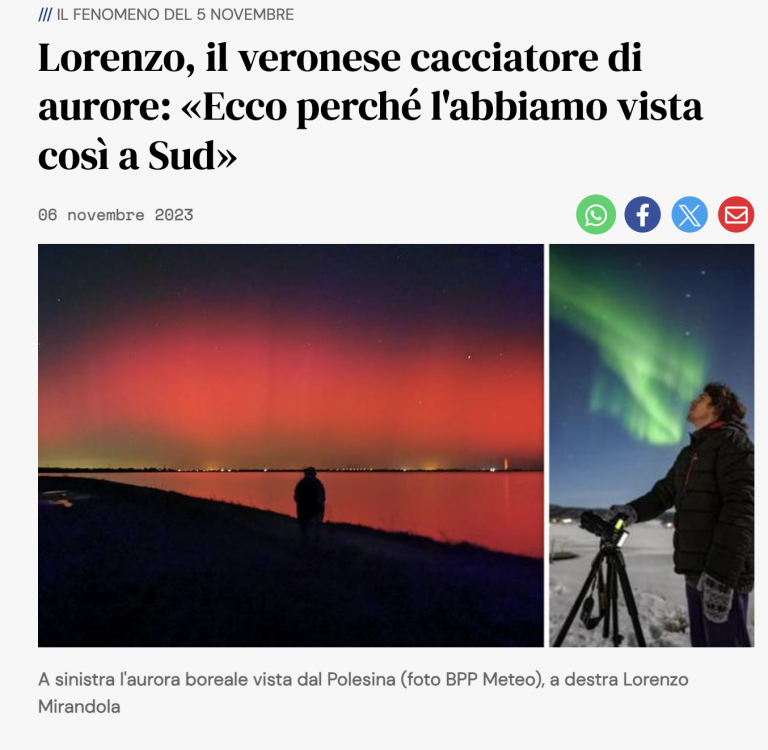 Italian TV
Viaggi Pazzeschi on TV8
Lorenzo got the opportunity to take the italian TV show Viaggi Pazzeschi with Paride Vitale and Victoria Cabello to see the Northern Lights. They filmed an episode for the show on an Aurora hunt with Lorenzo. It was on TV in May 2023.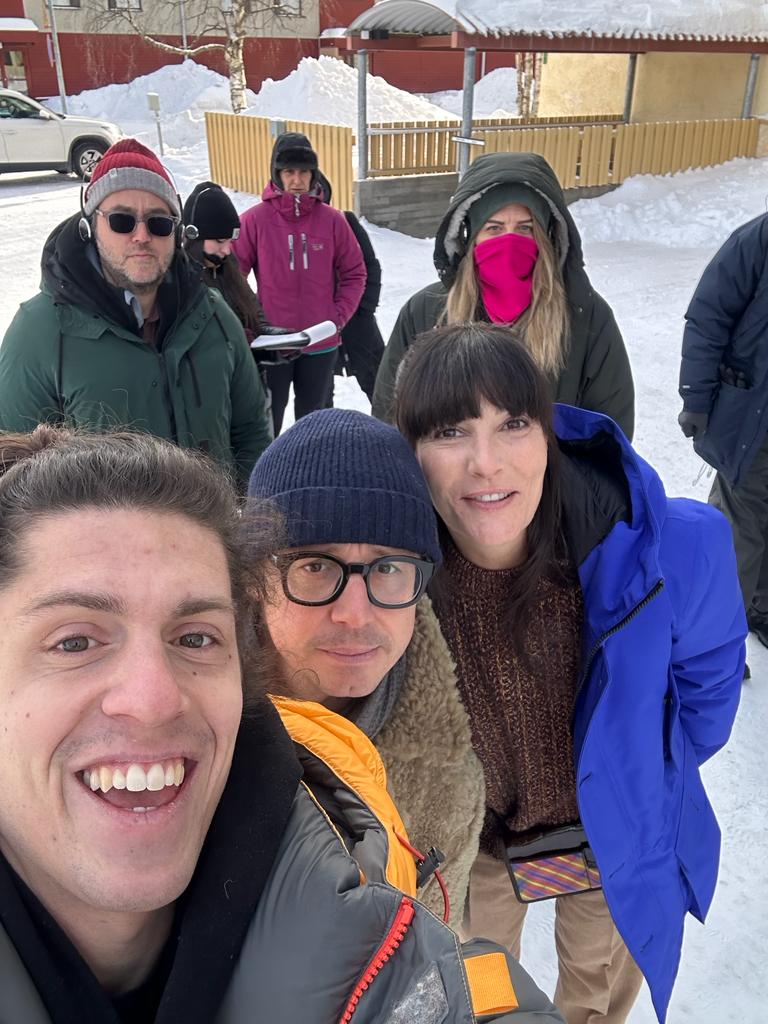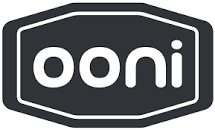 Cooperation
Ooni Pizza Ovens
As you might already know – Lorenzo is originally from Italy – and he loves making Pizza. So we took the challenge and prepared the pizza under the Northern Lights in cooperation with Ooni! Ooni is a scottish brand that is manufacturing portable pizza ovens. They launched the first portable wood-pellet fired Pizza oven in the world in 2012. See the footage that we shot here in this small clip!

  Cooperation
SIGMA Ambassadors & Trip
We are both ambassadors for the brand SIGMA. We love to use SIGMA lenses for our photography, especially astrophotography. The lenses are perfect for us: sharp, robust and high quality. That is why we are super happy to collaborate with them. Check out our profile on the SIGMA website: SIGMA ambassadors
This year in March we did a Road Trip together with SIGMA Nordic. Participants could lend all SIGMA equipment that they wanted. Also two professional photo- and videographers from SIGMA joined the trip. Here some impressions of the SIGMA Astro Expedition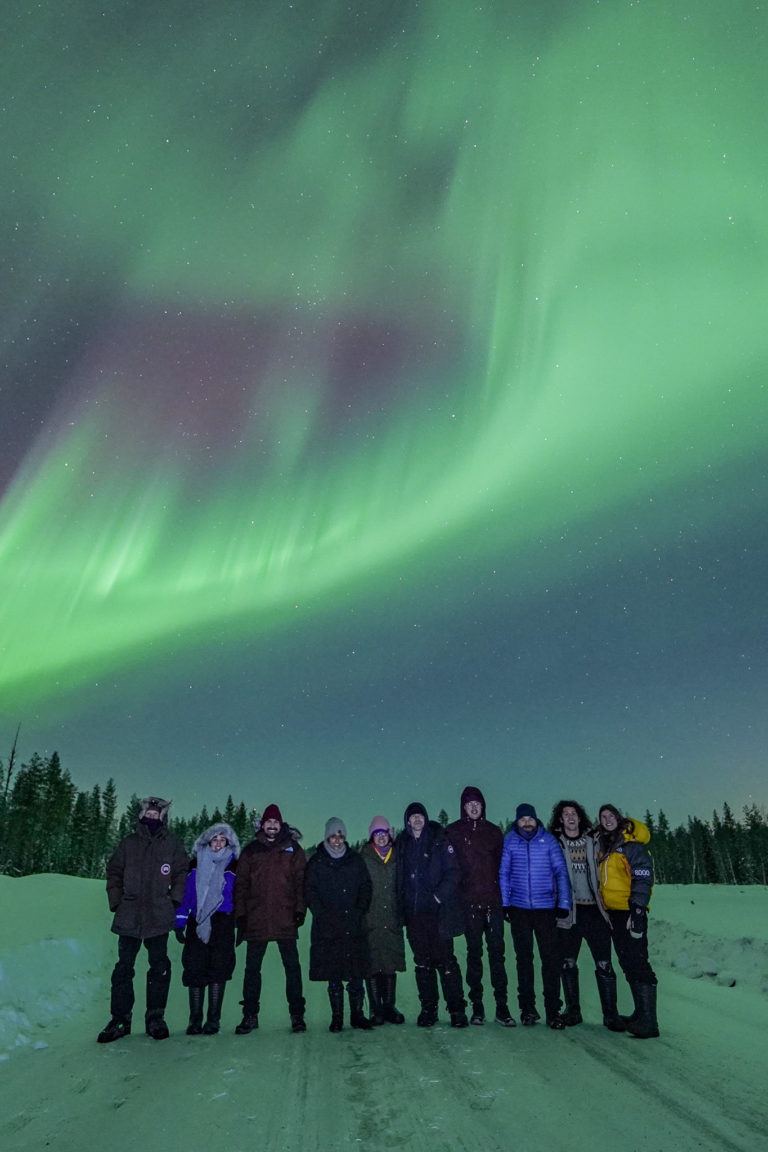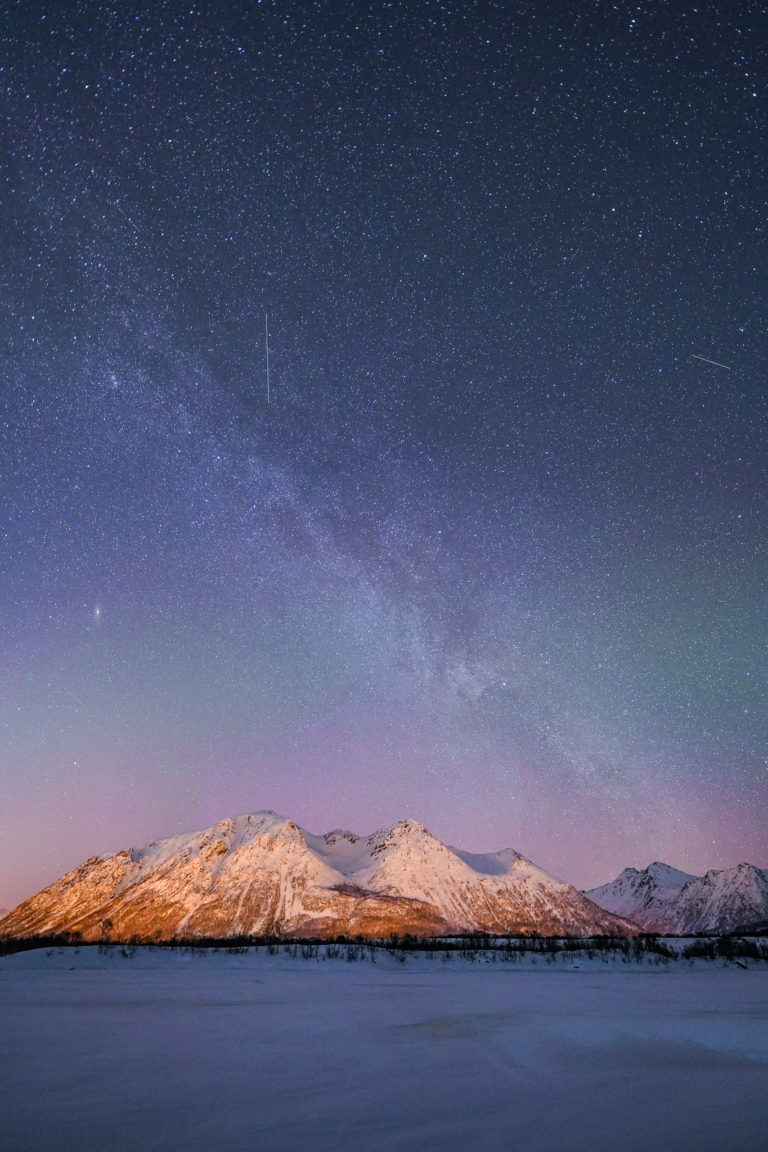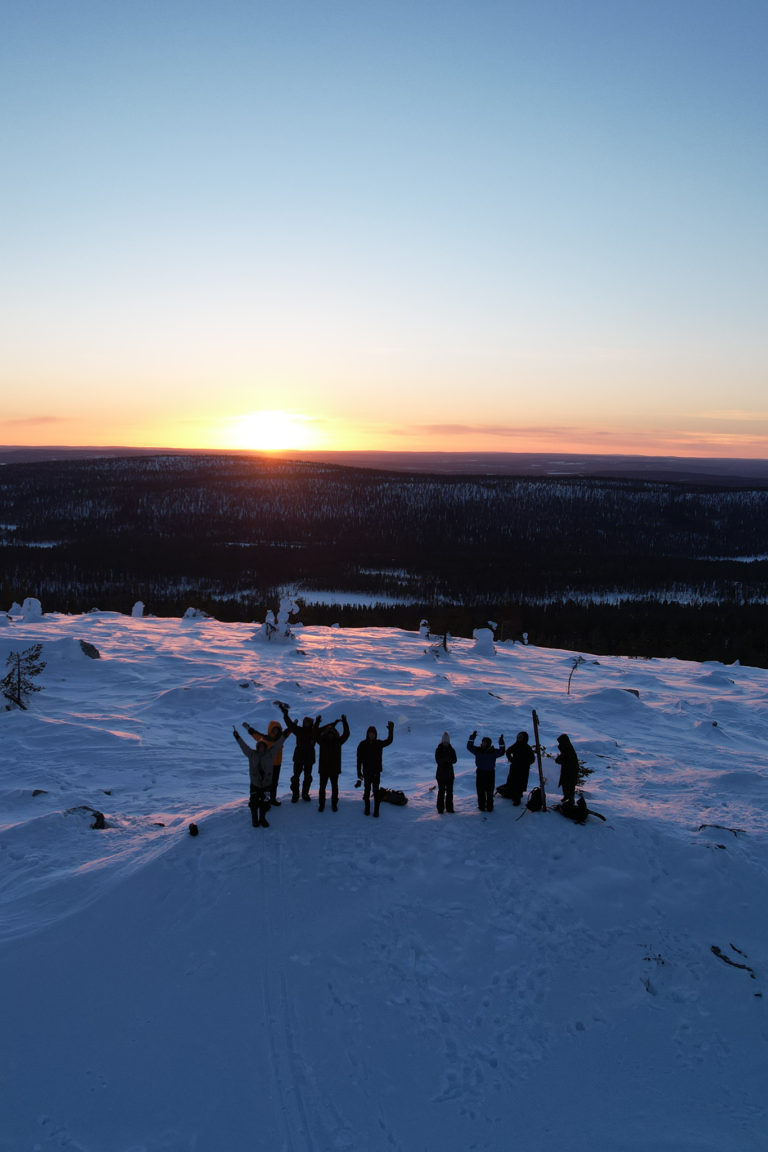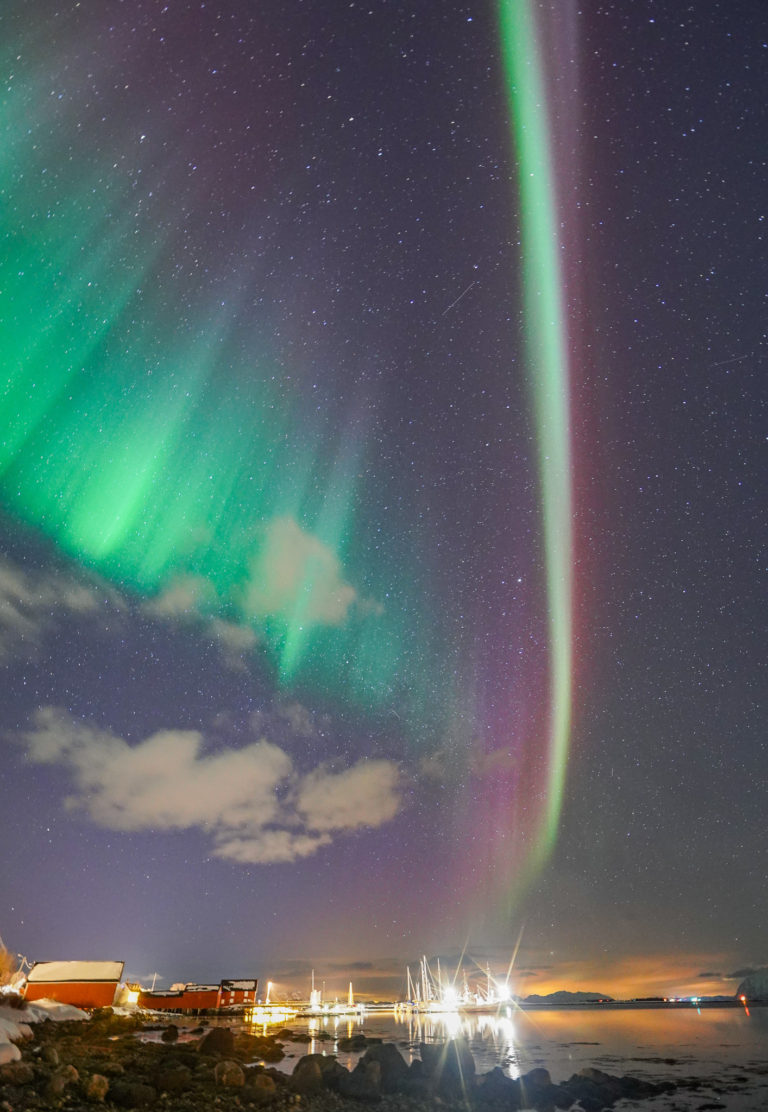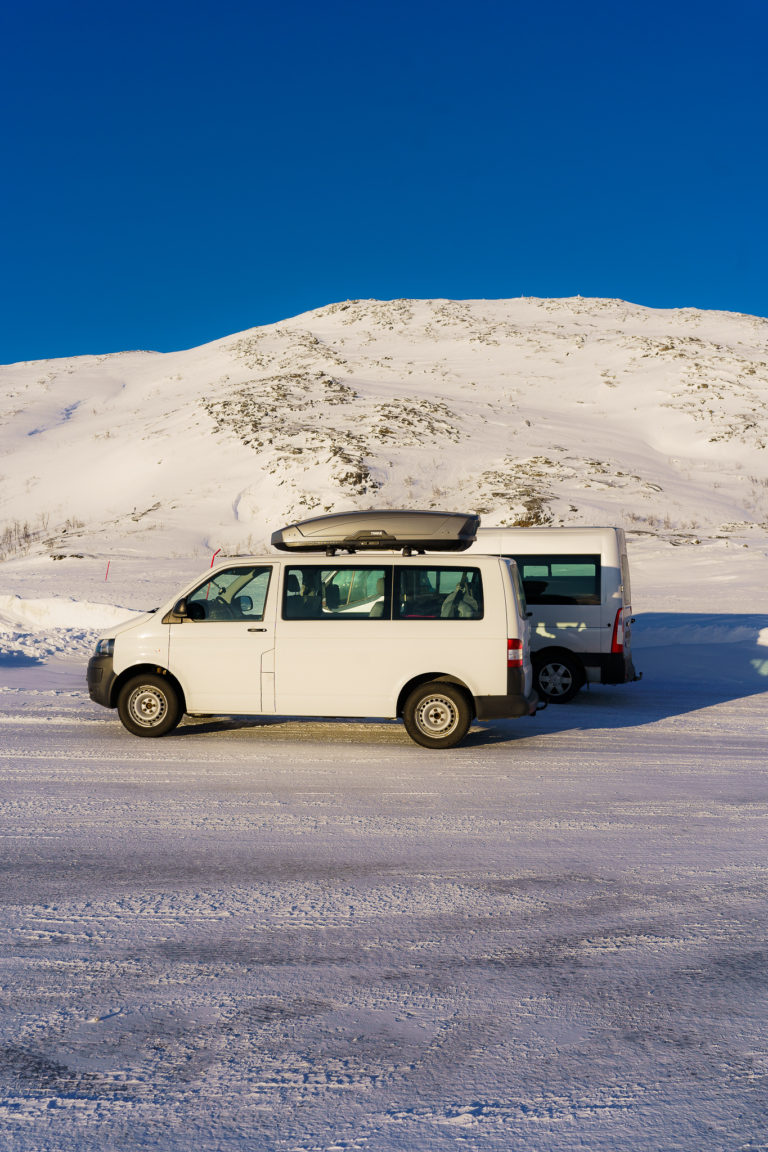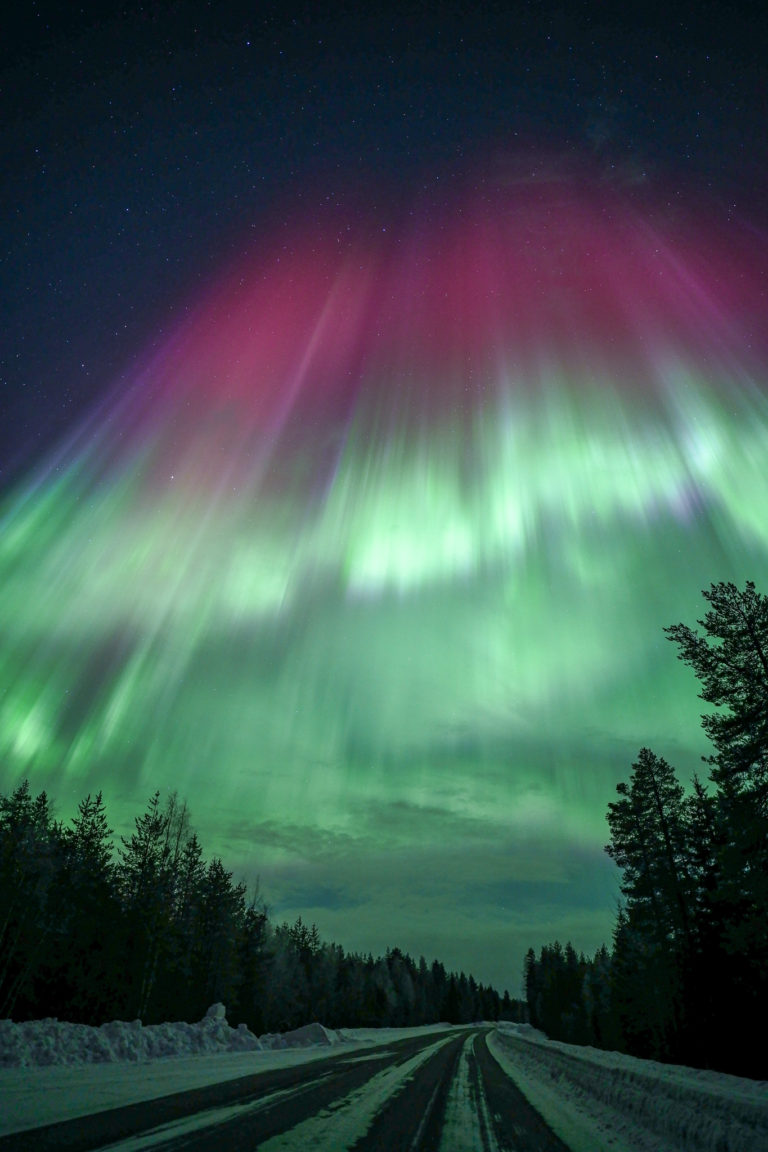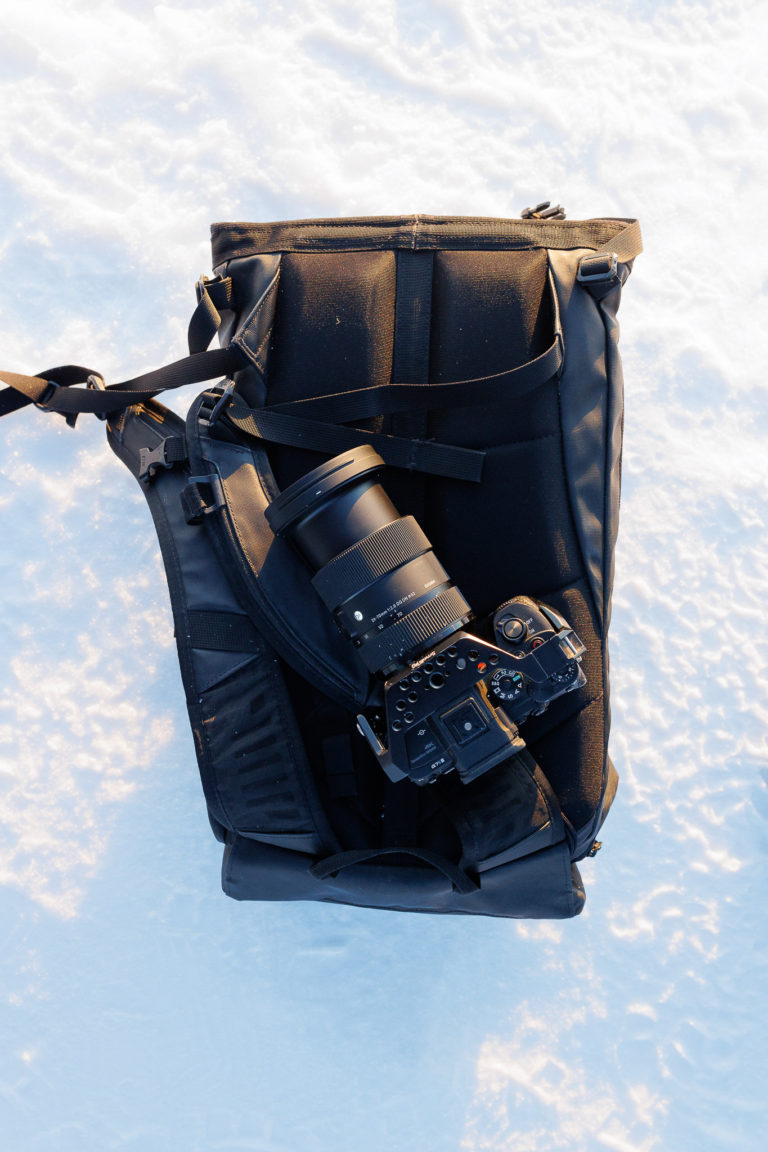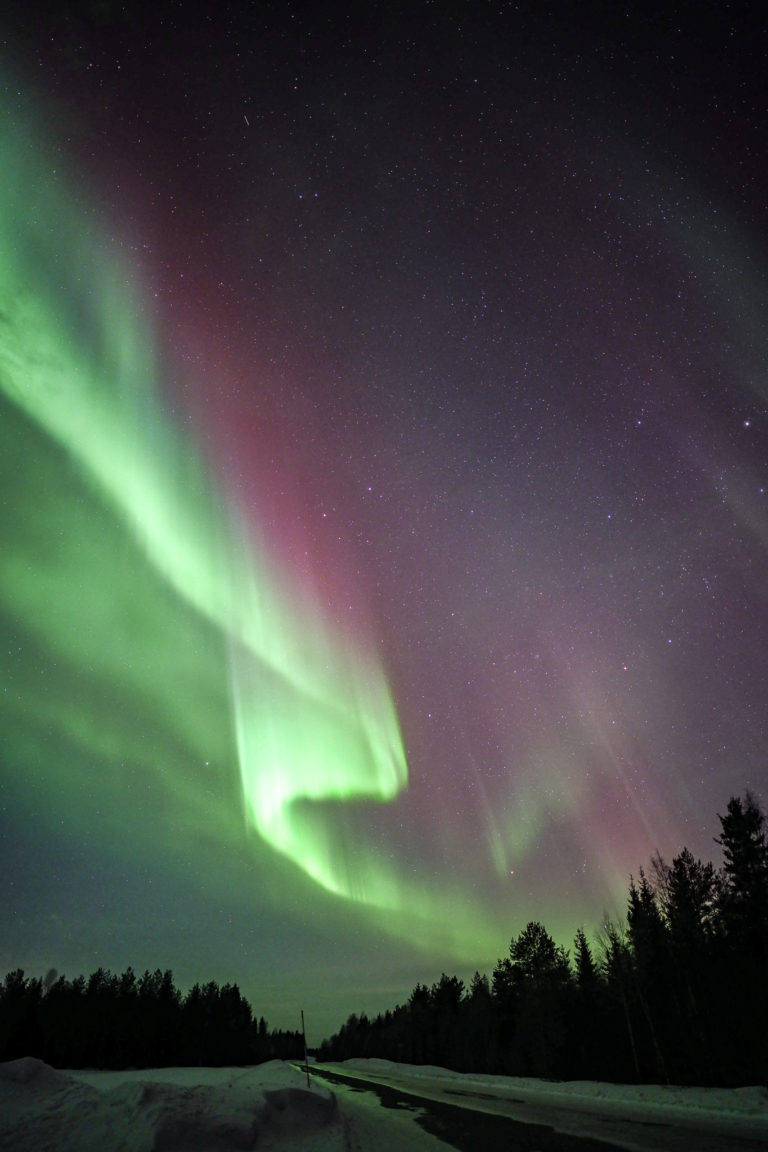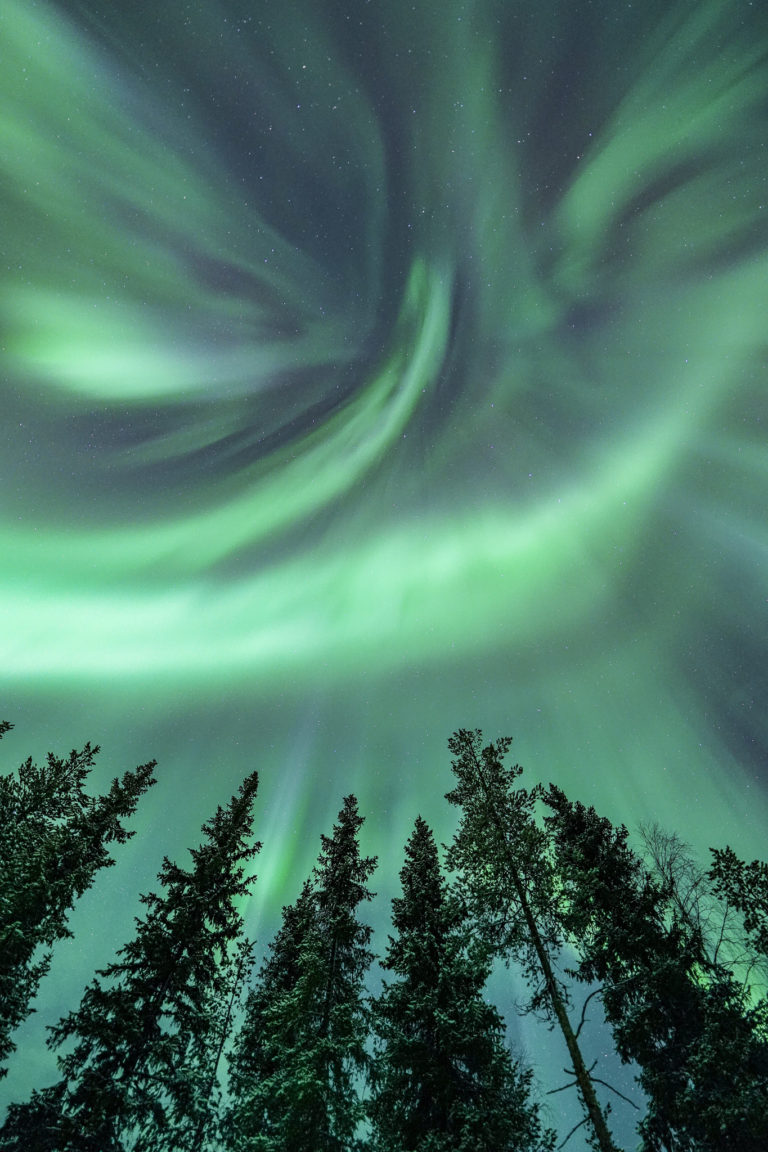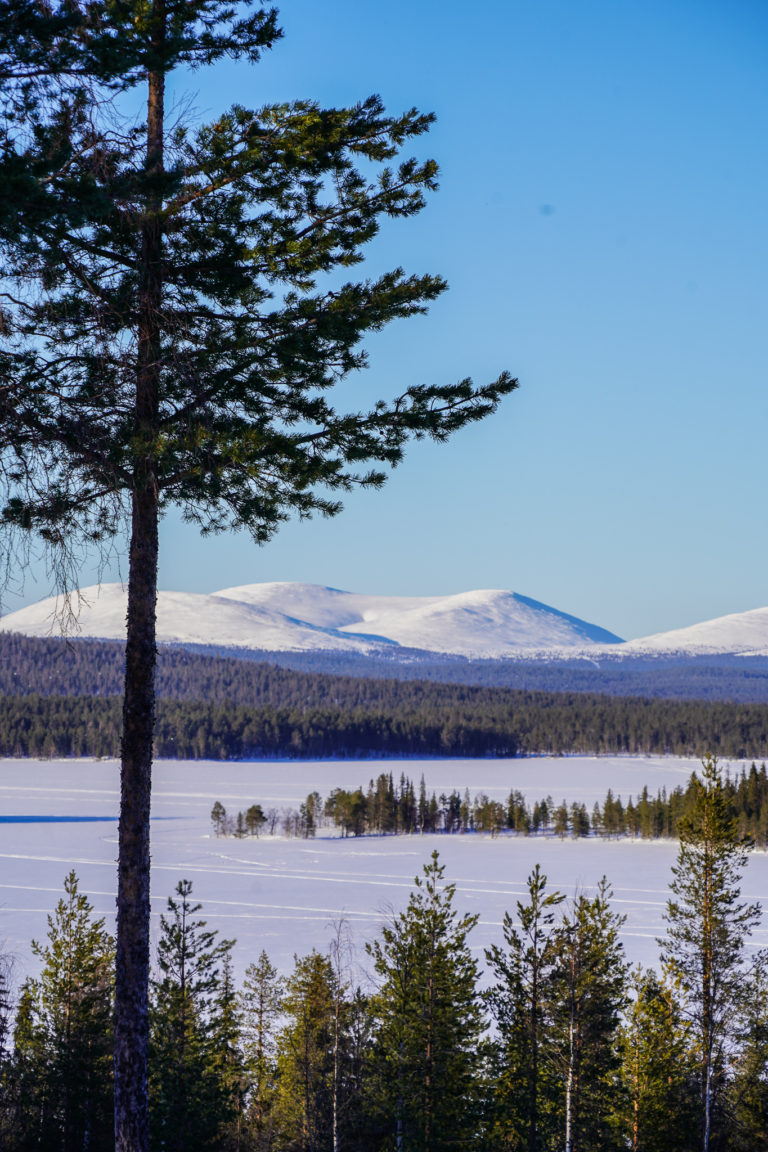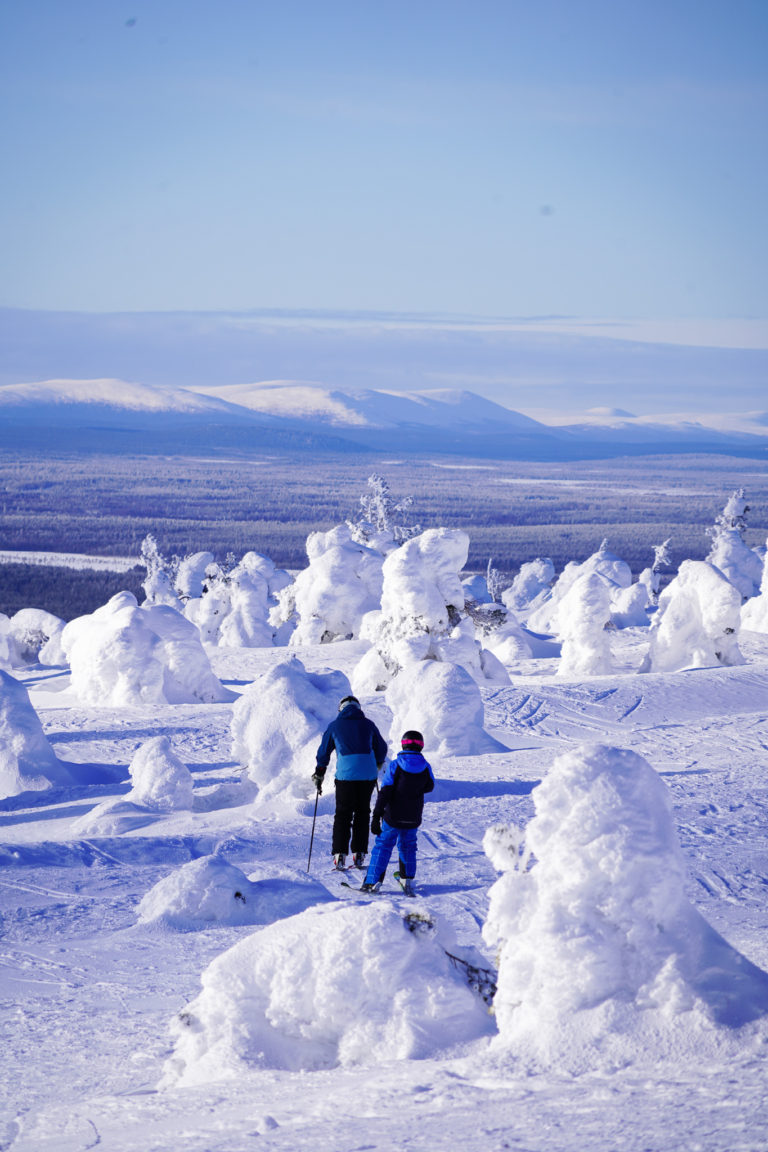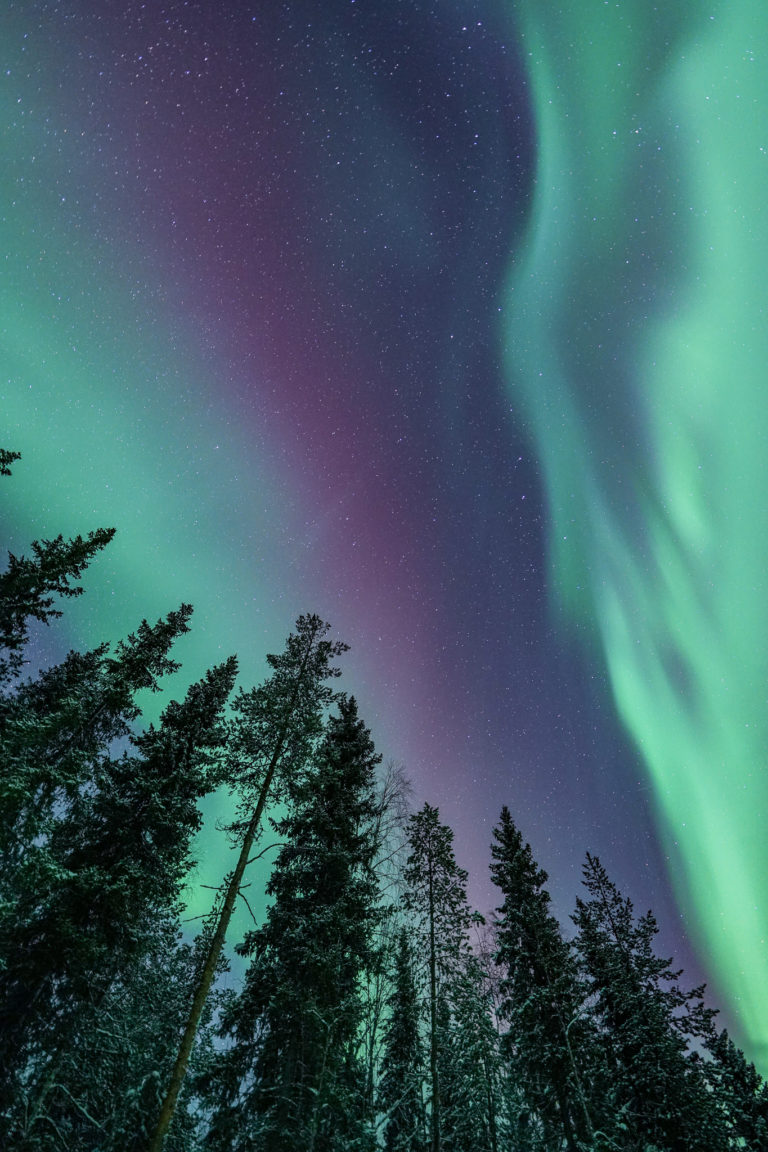 Celebreties 
Sarah Engels & Family
In January 2023 we also had the honor to have the german singer and actress Sarah Engels and her family with us on the tour. We got some nice pictures with them even though the Aurora was not the strongest that day.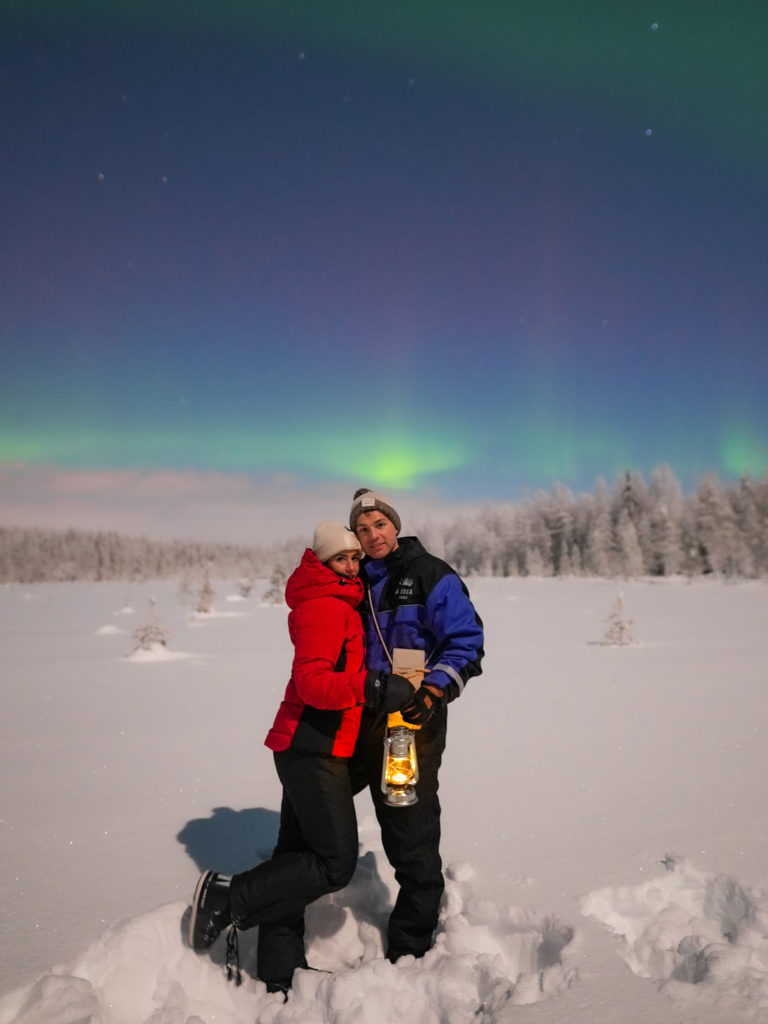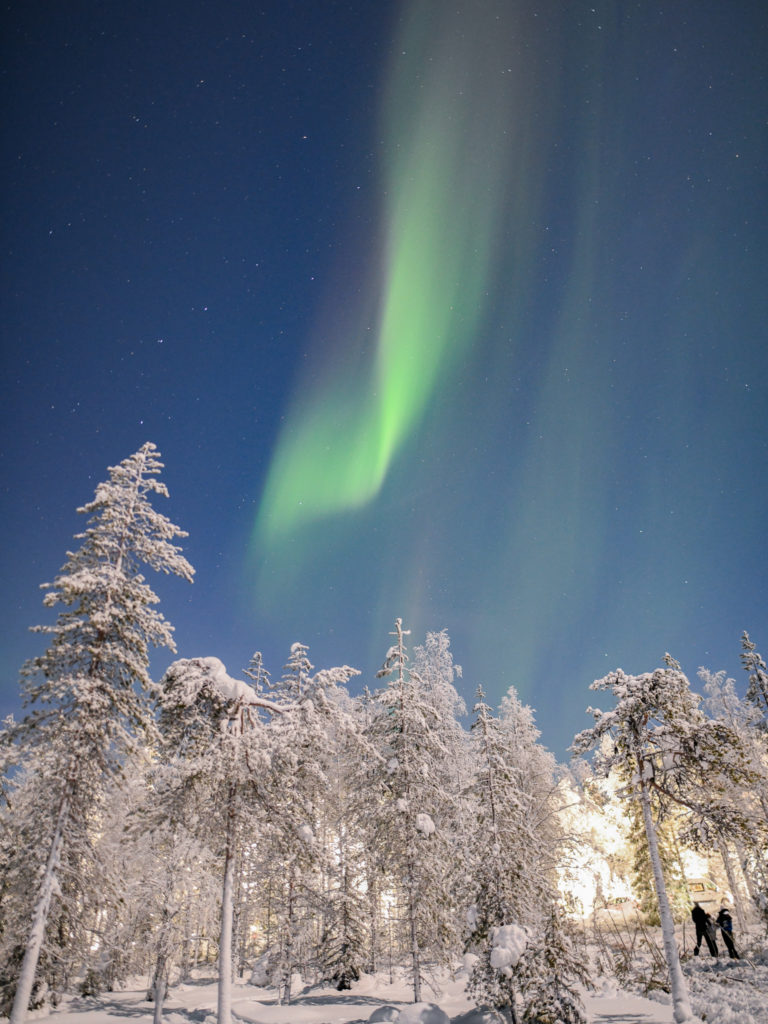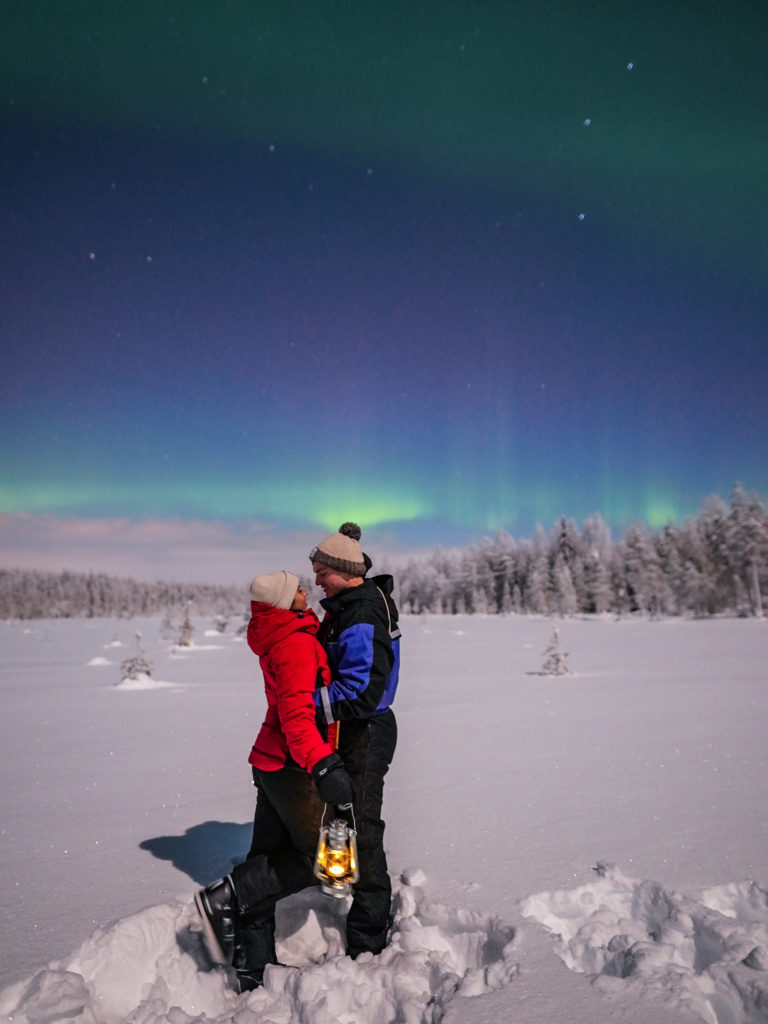 We got mentioned in a blog so if you want to read how other people experienced our trips and tours feel free to. Here is the link: