Aurora Hunting is the main goal of the Trip!
What is a Crazy Aurora Road Trip?
Our Aurora Road Trips are at least 3 days/nights in which we only move based on the weather to have the best chances to see the Northern Lights. That is the goal of the trip. You will arrive and return to Rovaniemi, but we can end up in Finland Sweden or Norway or in all three countries. 
During the day we visit national parks, the fjords or we go hiking depending on where we are. In the evening we hunt for Northern Lights. With this type of tour we will sleep directly under the sky in tents or wooden public shelters (called Laavu/Kota). If possible we try to sleep two nights under the Northern Lights, so being right on point. In the last night we will hunt Auroras – if possible – on the way back to Rovaniemi. The trip starts on the first day around 11-12 am and we will pick you up from your accomodation or the airport in Rovaniemi. 🙂
Photos, group size & success rate
With us as your guide you have a Northern Lights hunter and photographer with you. You will always be with one of us on the trip – either Luisa or Lorenzo. The photos of the trip are included in the price and you will get all of them after the Aurora Road Trip. Every single Aurora Road Trip is individual and super flexible. It takes place in small groups. So far we had a success rate of 100% in Aurora Road Trips, which means we saw the Northern Lights in every single trip. 🙂 
If you are really want to see the Northern Lights and you want a pure outdoor experience while explore places all around Scandinavia, this might be the exactly the right trip for you. :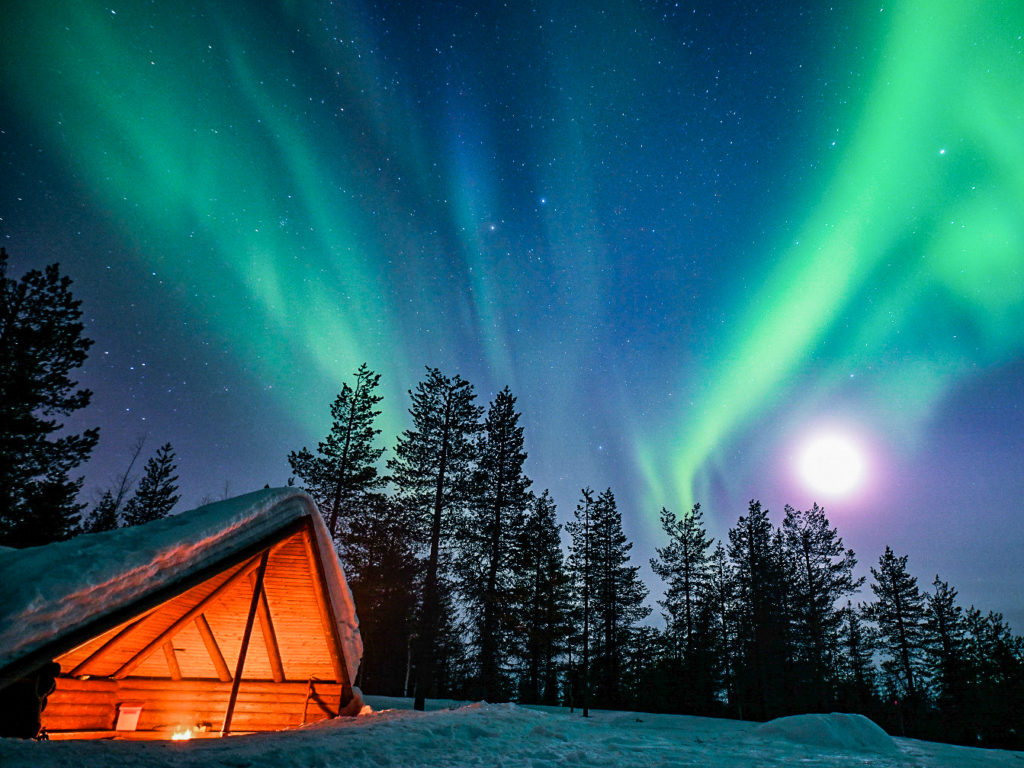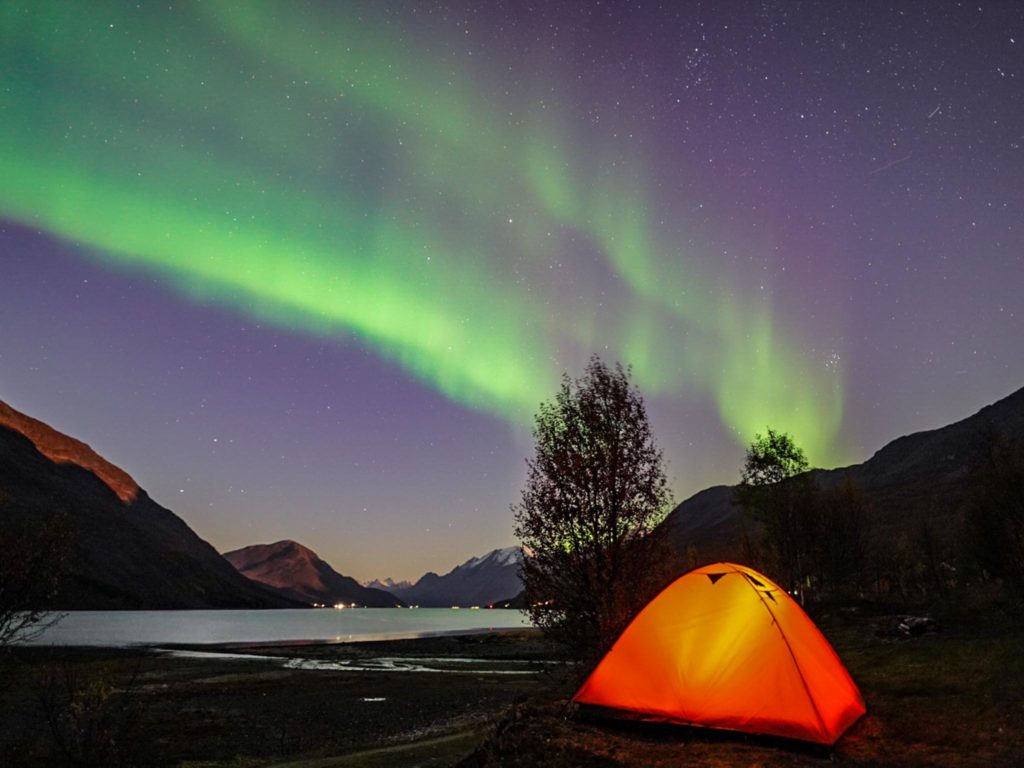 This trip is only possible between 20. August and 15. October, after it will be too cold. We will have all the equipment for you: sleeping bags, tents, matresses and outdoor cooking equipment. Of course, you need to know if you want that kind of Crazy Aurora Trip. It can be fresh and of course not as comfortable as a cottage. But actually it is our favorite way of travelling and a unique experience.
The trip costs 300 Euros per person per day.  As we don't sleep in hotels, there won't be costs for accommodation. 🙂 
Feel free to contact us and let us know your imagination of your dream holiday in Lapland. Just send us the dates when you are avaliable and we will find a great time for you. We will be very happy to come back to you!
Follow us to get to know us and our current adventures: