Best Igloo and Glass Hotels in Lapland 
You want to enjoy your (winter) holiday in one of the beautiful Igloo or Glass Hotels in finnish Lapland, but you are wondering which one you should choose? Then you are exactly at the right page! We give you a variaty of different Igloo and Glass Hotels all ar
ound finnish Lapland. We want you to find the best suitable Igloo experience for your expectations and needs. In all of them we stayed ourselvs, so you can take advantage of our own experience.

 Photo: Lorenzo Mirandola
High end lappish experience: Arctic Land Adventure, Kilpisjärvi
Arctic Land Adventure is based in one of the most northern part of finnish Lapland and gives in my opinion the best possibility to experiece sámi culture and the true lappish life in so many aspects. One of them is, that the owerns are originally Sámi, the indigenous people in northern Finland. Their  4 luxury glass cabins – desinged all by the owner herself Mia Vasara – are located on a beautiful lake in the the middle of arctic wilderness and: in the middle of Vasara Reindeer Rench. Accordingly this makes it a 100% quite, personal and unique experience. And no need so search for reindeer, they will find you.
Always included is a typical lappish dinner and breakfast in their cozy kota by a fireplace. The fact of their location in the very north increases the possibility to catch the Northern Lights even with a weak solar activity. This experience will cost you quite much, but it is worth it.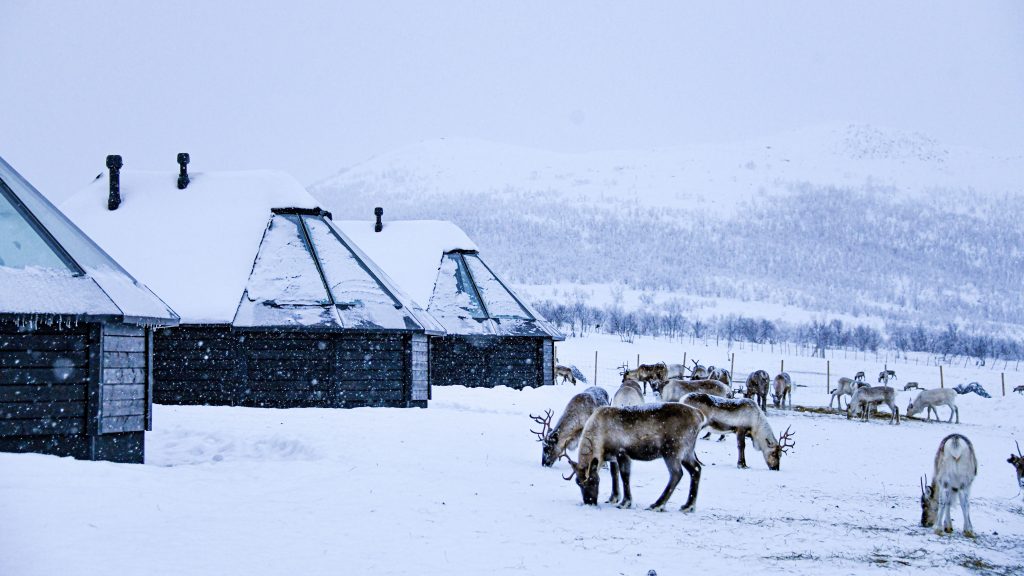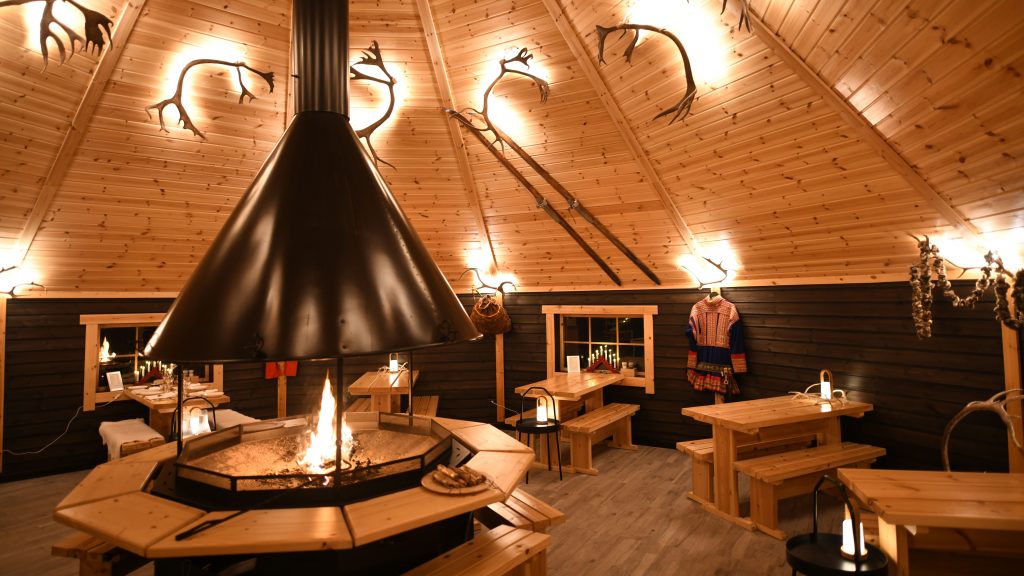 Arctic Land Adventure Kilpisjärvi, Photo: Lorenzo Mirandola
Positive Vibes, Peacefulness and Wellness: Arctic Skylight Lodge, Ylläs
You want to relax, experience the peacefulness of Lapland, eat amazing food and be in pure nature? And all this for an affordable price? Then your perfect destination is Arctic Skylight Lodge near Äkaslompolo. The hotel near the Ylläs nationalpark was only opened in February – so just before the Corona pandemic. The location by a river the middle of the forest gives the perfect place for your Lapland holiday. Also because the location has no light pollution at all, which makes it perfect to capture Northern Lights. Enjoy them from the comfy bed in your glass cabin, where you are hopefully not sleeping when they appear. The Arctic Skylight Lodge is one of the places with the most magnificent athmosphere in Lapland in our opinion.
Special about the Arctic Skylight Lodge is their amazing Sauna by the river. It can be booked seperatly and in privat turns. Enjoy a magnificent view through the glass windows of the Sauna and be still only surrounded by maybe some reindeer or birds.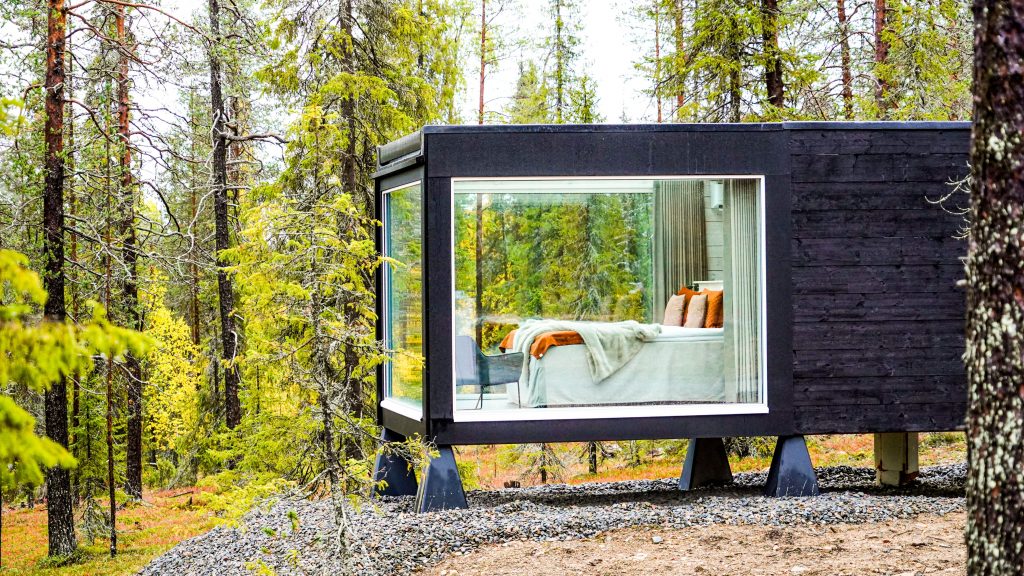 Photo: Luisa Schaffner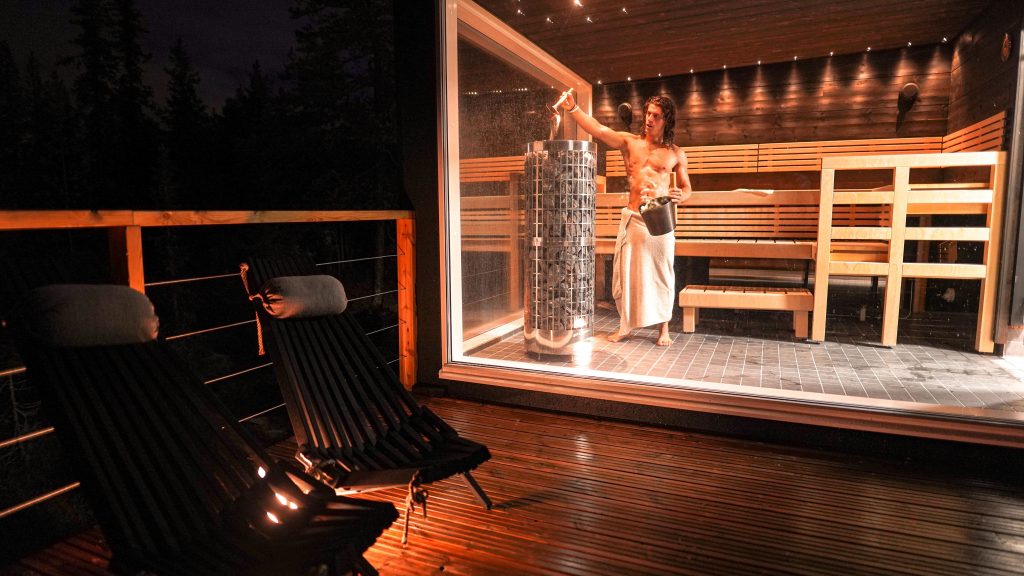 Photo: Luisa Schaffner
Luxury beauty: Levin Iglut – Golden Crown, Levi
Levin Iglut – Golden crown is considered as one of the best igloo experience in Lapland. It's location is on top of a hill, which gives you a stunnig view from your igloo – during the day and the night. The Igloos are very spacious, have a very high standard equipment and also availiable for up to 4 people. With Suite Igloos you get an high end experience. These have even a private terrace and jaccuzi – perfect for example for honeymoons and to capture the Northern Lights indoor and outdoor. The hotel's location is near the most popular holiday destination in Lapland – Levi. The advantage: All kind of activities like Skiing, Shopping, Party or outdoor Safaris are availiable only few kilometers from you.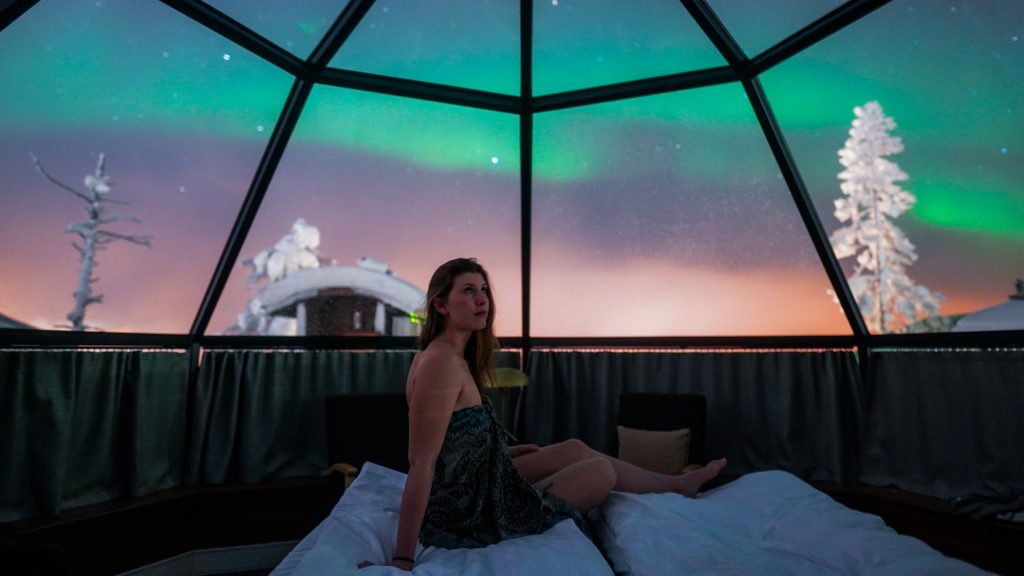 Photo: Lorenzo Mirandola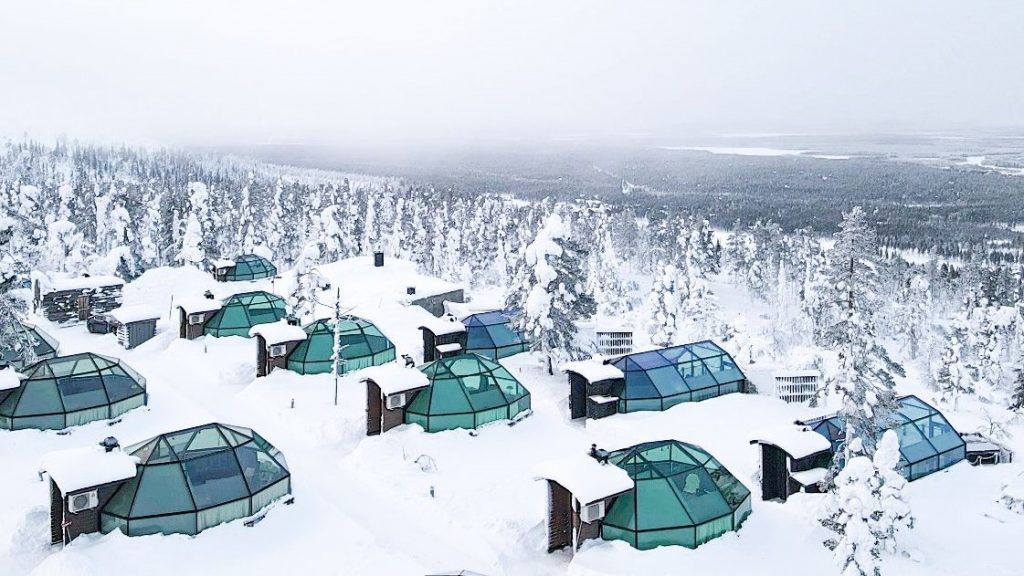 The fully equipped Igloo: Tundrea – The dome Igloo, Kilpisjärvi
The Igloos of Tundrea stand out with being different then all other igloos around Lapland. Therefore, the dome Igloo is a two floor Igloo with a double bed on the first floor under a huge glass roof. From there you have an amazing view over the village and to the Sana mountain of Kilpisjärvi. Definetly stunning, even more with Northern Lights. Further the Igloos are very spacious and have a fully equipped big kitchen and living room. The sofa can be turned to a second comfy double bed. Perfect for a holiday with friends or family. The best thing about the dome Igloo of Tundrea is the Sauna in the first floor of the Igloo with amazing showers and terrace. Tundrea's dome igloos are located in Kilpisjärvi village. A very good starting point for many activities.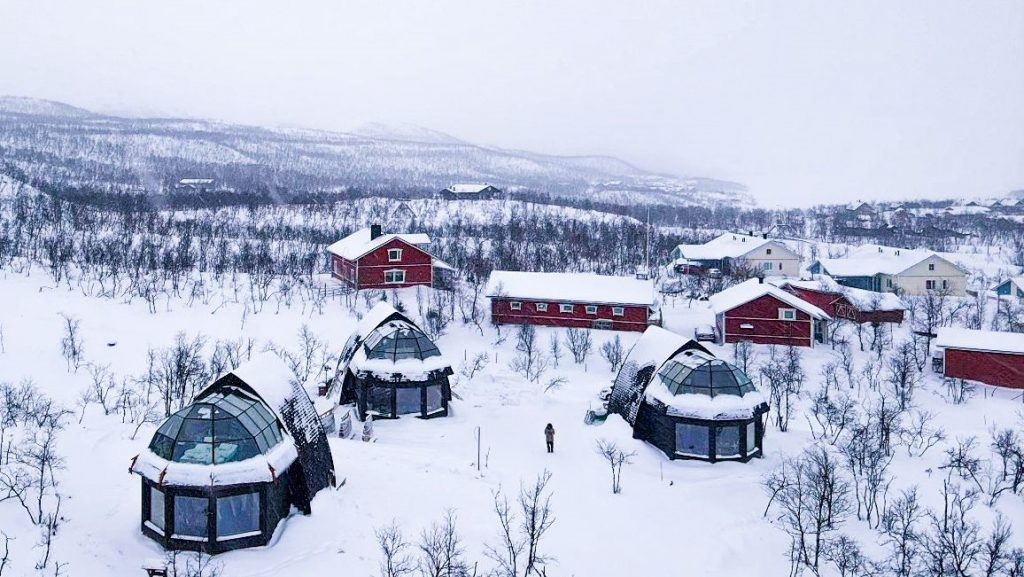 Photo: Luisa Schaffner
Buy a lake and private Sauna: Arctic Fox Igloos, Ranua
The Arctic Fox Igloos in Ranua are located on a open lake with makes it an amazing spot for seeing the Northern Lights. The Igloos are very spacious and have everything included you might need. Special attention gets the Sauna, which is included in every Igloo itself. So no need to leave your Igloo for a evening Sauna. The Arctic Fox Igloos are also a very good accomodation for summer holidays. The price is cheeper and you can enjoy a luxury cabin by the Ranujärvi lake. Go kanoeing, swimming or for a cold bath after Sauna. Every Igloo also has a small kitchen to prepare snacks or cool your drinks. Moreover in Ranua is the Ranua wildlife Park, where you can see many arctic animals like polar bears, foxes and reindeers.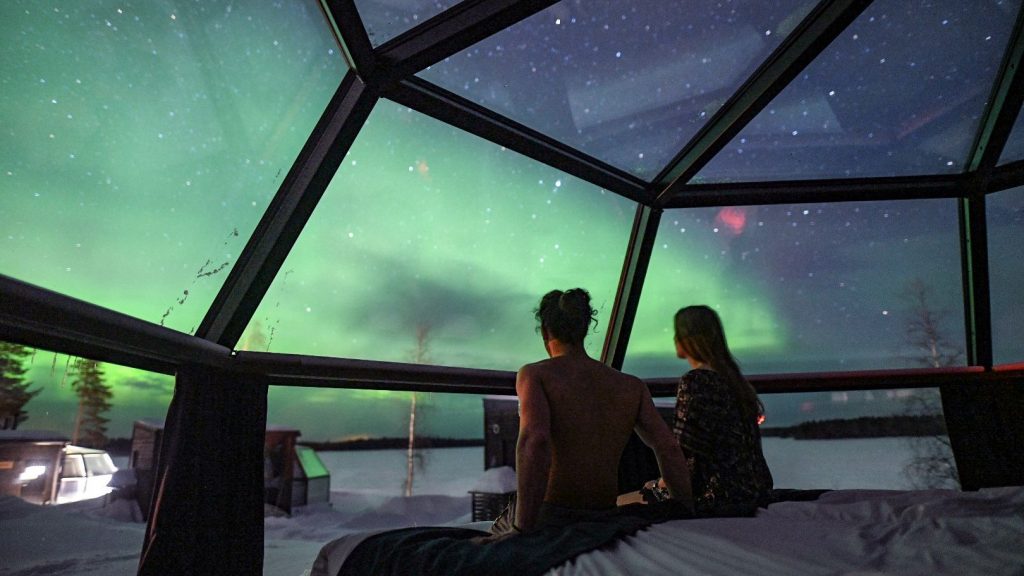 Northern Lights form the Arctic Fox Igloos in Ranua, Photo: Lorenzo Mirandola