Go along with Arctic Nature
One night Aurora Hunting from Rovaniemi
One night Aurora Expedition
How it works:
Our Aurora Tour starts from Rovaniemi and we go as far as needed to have a good chance to see Auroras. We do not have a kilometer or time limit. This can naturally be as far as 800 kilometers both ways, but usually we drive drive around 200. Northern Lights can only be seen if you have at least particularly clear sky and an okay solar activity.  That is why our Aurora Hunts only happen if we think that there is a good chance to see the Northern Lights. In case the conditions are too bad, we cancel the Northern Lights Tour or postpone it to another day, to not waste anyones time. 
Like this we have a high success rate. We would say that if the Aurora Hunt happens, we can give you a possibility of 95 % that you see the Northern Lights.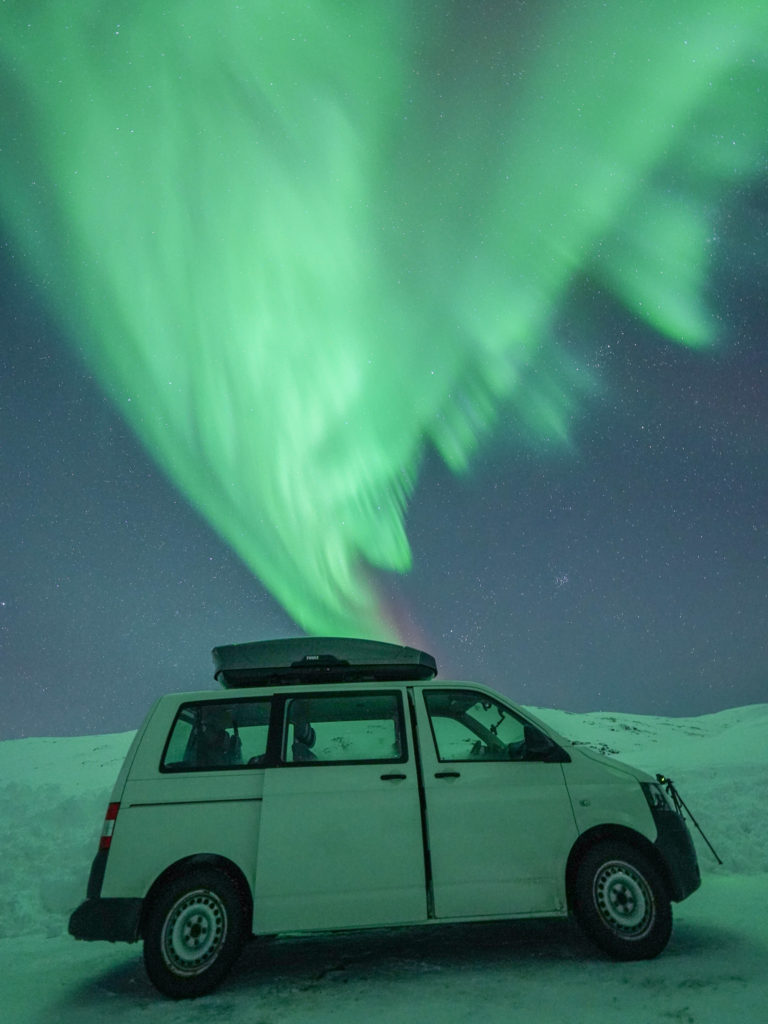 How long does the Aurora Hunt take?
The time of our Aurora Hunt varies according to the distance that we have to drive to get to clear sky. Sometimes this might be only half hour, sometimes up to 4 hours. That's why the duration of the Tour varies between 5 and 14 hours. Also, the starting time of the Aurora Tour varies depending on the season, weather and solar activity.
On our Aurora Tour we are doing pure Aurora hunting, that means there is no food or drinks included. But you are welcome to take your own snacks and drinks to the tour because it might be a long time that we stay outside. 🙂 We are not focusing on BBQ or fire because it is disturbing the Aurora Hunt.
We are passionate photographers – especially for Northern Lights. We have all equiment (cameras, tripods, etc.) that we use to get the best shots out of every Aurora Hunt. If you wish, we take pictures of you at your Northern Lights Tour. All of them you will get after the Tour, included in the price. 
Also, if you have your own camera, we will be happy to show you how to choose the best settings for Aurora Photography.
On the Aurora Tour from Rovaniemi , pick up and drop off from and to your accomodation around around Rovaniemi is always included. Further, all Aurora Hunts will only be in small  groups to make your experience more individual and far away from big tourism groups. 
Prices Season 2023  – 2024
The costs of the Aurora Tour is 170 Euros per person from September to November.
In December and January it is 180 Euros per person.
From 22nd of December to 7th of January it is 200 Euros per person.
From January to the end of the season it is 180 Euros per person. 
You pay the Aurora Hunt only if you see the Northern Lights. If we don't catch them for some reason you only pay the cost of the fuel divided by the number of participants.  
Book a tour here!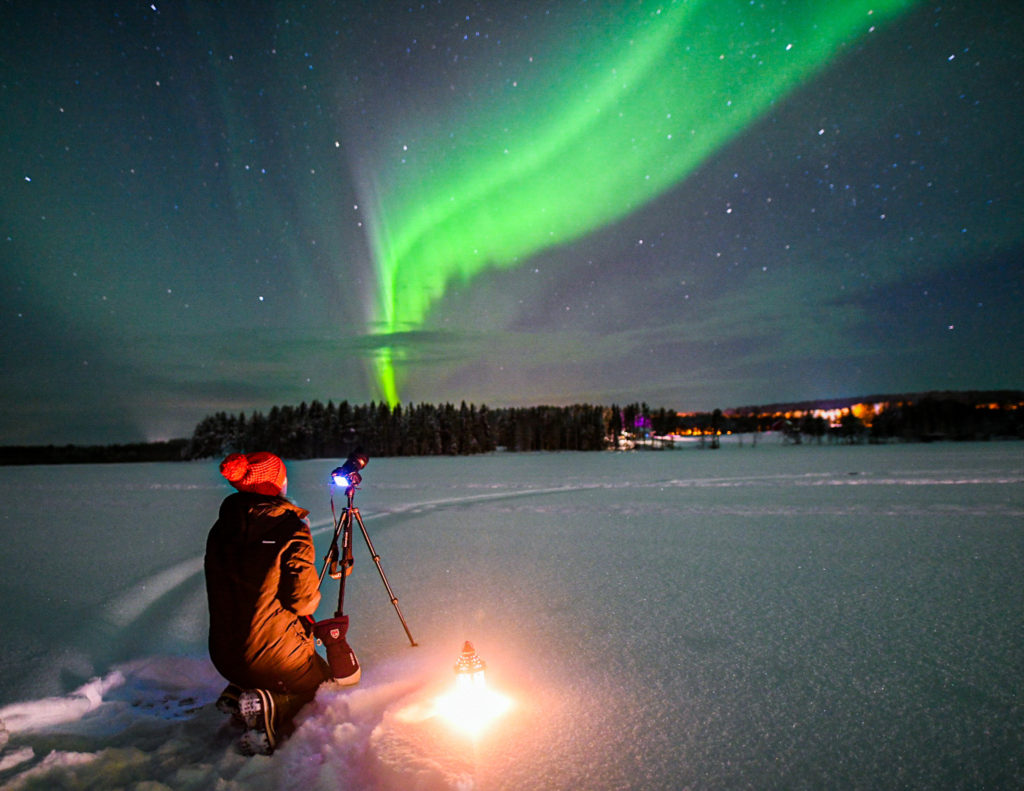 Aurora Hunting from Rovaniemi: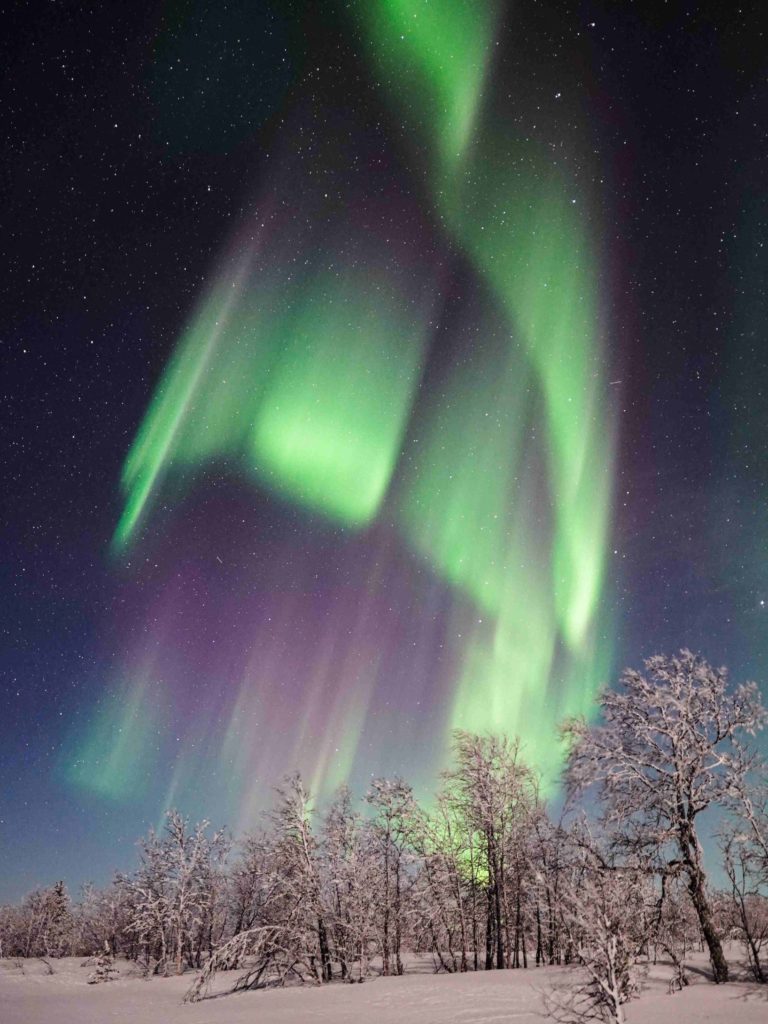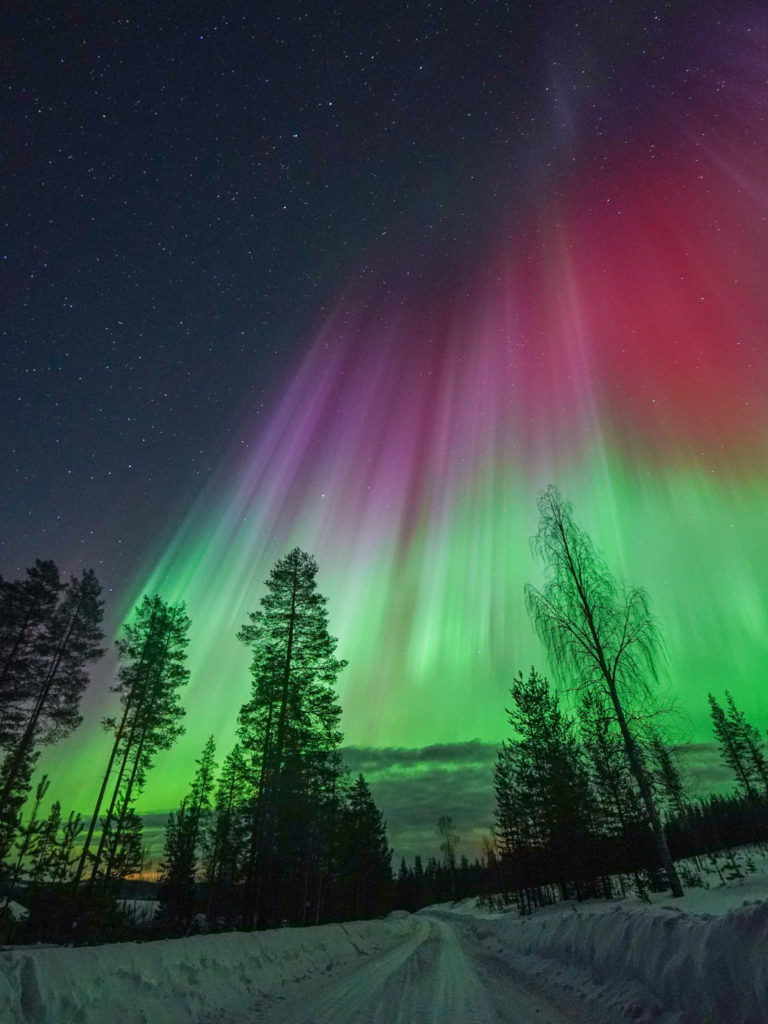 See what experience previous customers had with us: