Susimaa Lapland: A Wolfdog haven
Susimaa means wolf land in finnish and is a wonderful place where humans and wolfdogs live together in nature. The place – Susimaa Wolfdog haven – is located around 15 min from Ranua and a bit more then an hour south from Rovaniemi. The farm is owned by a couple that is originally from Austria. They own 15 wolfdogs, which have huge area of land with forest to live in. Themselfs, they live in a beautiful tradional finnish house surrounded by their animals. They are offering individual experiences all year round and quality time with their wolfdogs and let their visitors get to know of their special way of living: mostly self-sufficient.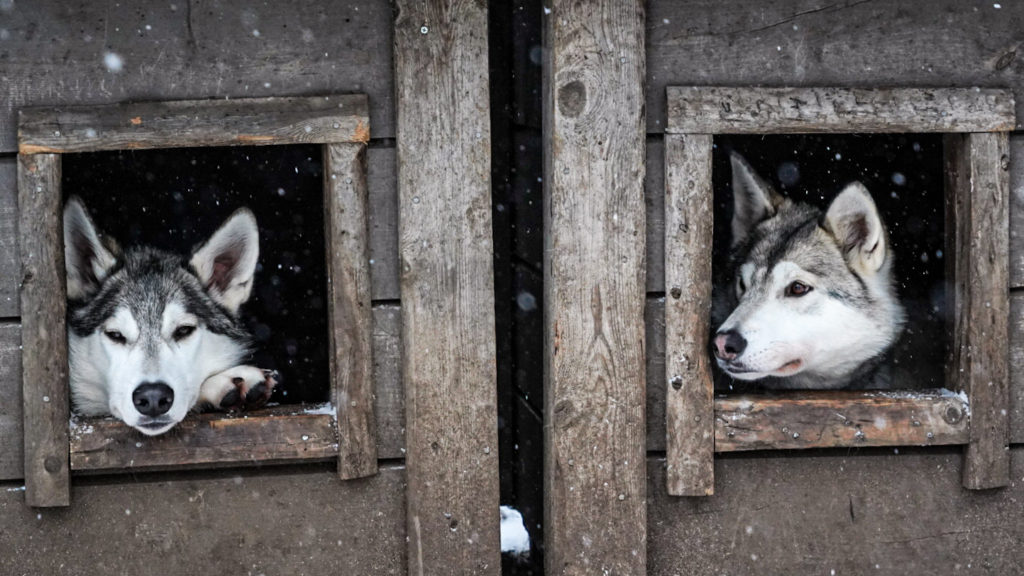 Photo: Luisa Schaffner
About the wolfdogs
Susimaa is the only wolfdog sanctuary in the North that is actually open for the public and for visitors. All of their dogs have some percentage of wolf inside them, some of them up to 40%. You can see the outline in the wolfdogs face and their for example orange eyes. The wolfdogs have German shepherd, White Shepherd, Siberian Husky, Czechoslovakian Wolfdog, Alaskan Malamute or some even Samoyde and norewegian Elkhound inside. All of their – at the moment 15 dogs – come from finnish breeders and were for example adopted or got to them when they were a puppy. But also one of them got born on their land as a puppy.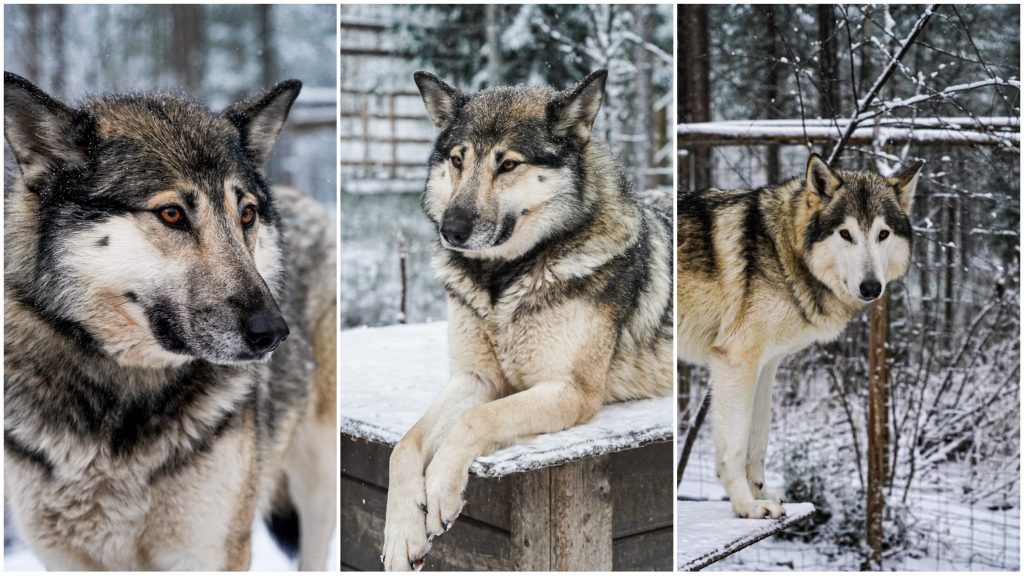 Photo: Luisa Schaffner
Dogs and nature are part of owners daily life and they give the dogs all the freedom they need. That is what makes the place so special. There is trust between them and the wolfdogs, that you can feel as a visitor. The dogs are not trained, but they learned to trust their owners as a exchange of respect. That's why the dogs are so friendly, calm and peaceful. They are happy. They learned that their owner will only take people to them who will be also respectful and nice to them. The owners are part of the wolfdogs groups and interaction. To see and expereice that is most impressing. It opens a new dimension of living with animals how we are not used to do it anymore.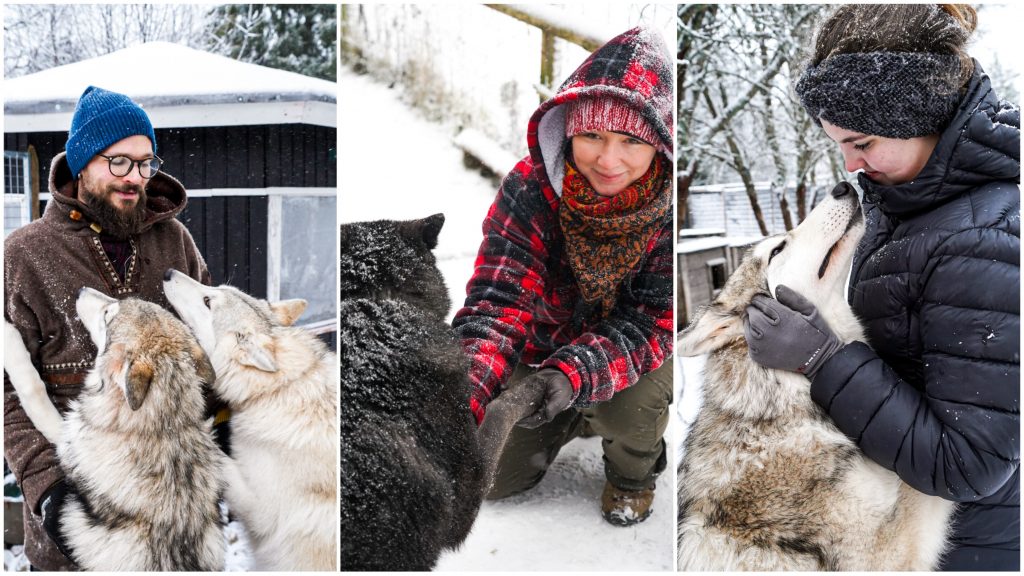 Photo: Luisa Schaffner
Their concept of living at Susimaa Wolfdog Haven
The couple running the farm – Kauni & Vállju Susisydän – lived originally in cities with 24/7 jobs. At some point they decided to move to Finland and here they found their purpose of life. They bought a pice of land in the middle of the forest and started to live as self-sufficient as possible. Which means: no electricity conntection, only solar pannels and a generator. They grow their own vegetable on the field and have own goats and chicken. Also, picking berries and making jam and juice belongs to their annualy tasks. The live in pure harmony with nature and animals and work for their own survival to be as independent as possible from other ressources.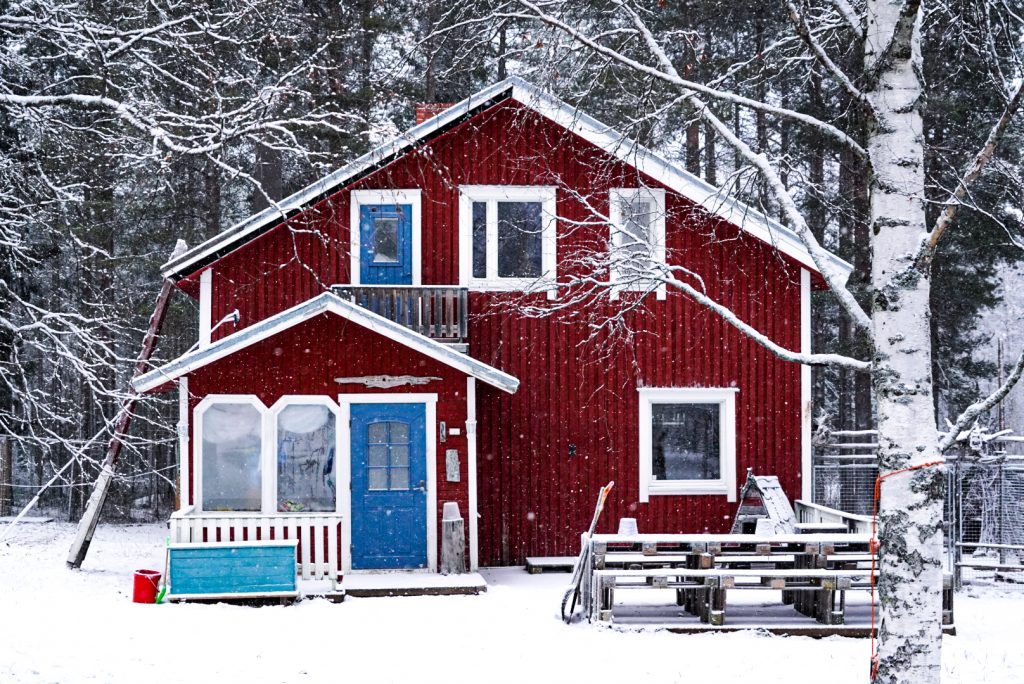 Their traditional finnish house, Photo: Luisa Schaffner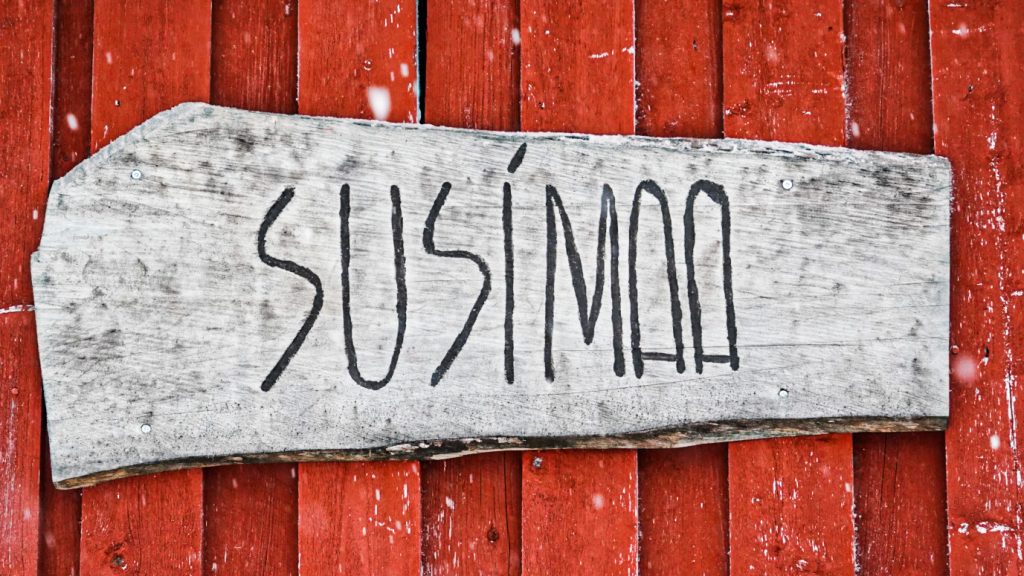 Photo: Luisa Schaffner
Susimaa Wolfdog services
The couple is not only selling an incredible experiece and time with their wolfdogs, they also give you an insight in their daily life. They sell different tours according to the season of the year. All of them only take place in small groups. You can go for hikes with the dogs, get to know them and enjoy quality time with them. Their goal is to eliminate prejudices towards wolfdogs and show people how happy wolfdogs can be when living with humans. Check their place here and maybe you will be happy to get to know them at some point!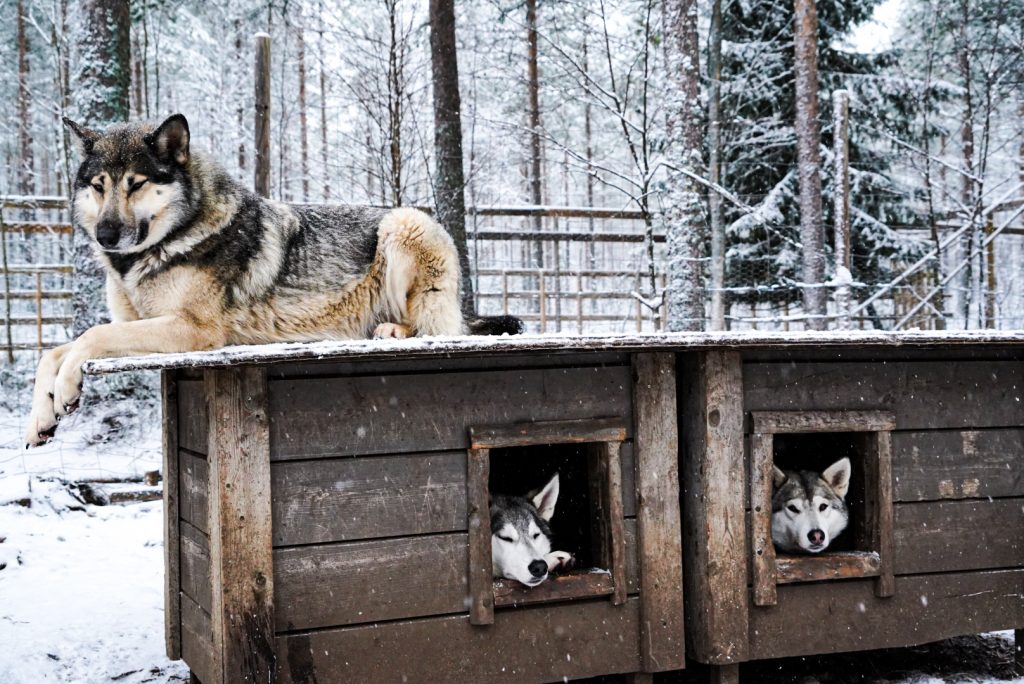 Susimaa's wolfdogs, Photo: Luisa Schaffner