the best times to see aurora
Did you ever ask yourself...
When is the best time to see Northern Lights?
– A month by month guide to choose your best time to see the Northern Lights and travel in Lapland
The best time to see the Northern Lights in Lapland are the month September, October, February, March and early April. 
The aurora season lasts from mid August and last until mid April. More specifically in Rovaniemi the first aurora can be visible already on the 8-10 August and they can be visible until 25 April. The more north you go the shorter the season will last because of the bright nights, Northcape for example has a season from beginning of September to end of March!
One of the most common question we get is: "Can we see aurora in the summer?" – The answer is no because we have 24 hours of sun in Lapland so that means that northern lights are there, but not visible!
When is the best time in fact? – A quick look
The months around the equinox for the so called Equinox effect: September, October, February, March and early April.
Here an overview about all the month that Aurora can be seen in Lapland. Further information about traveling and more about Aurora you find under the overview in a detailed article. 
Read further more detailed for each month choose the best time for yourself!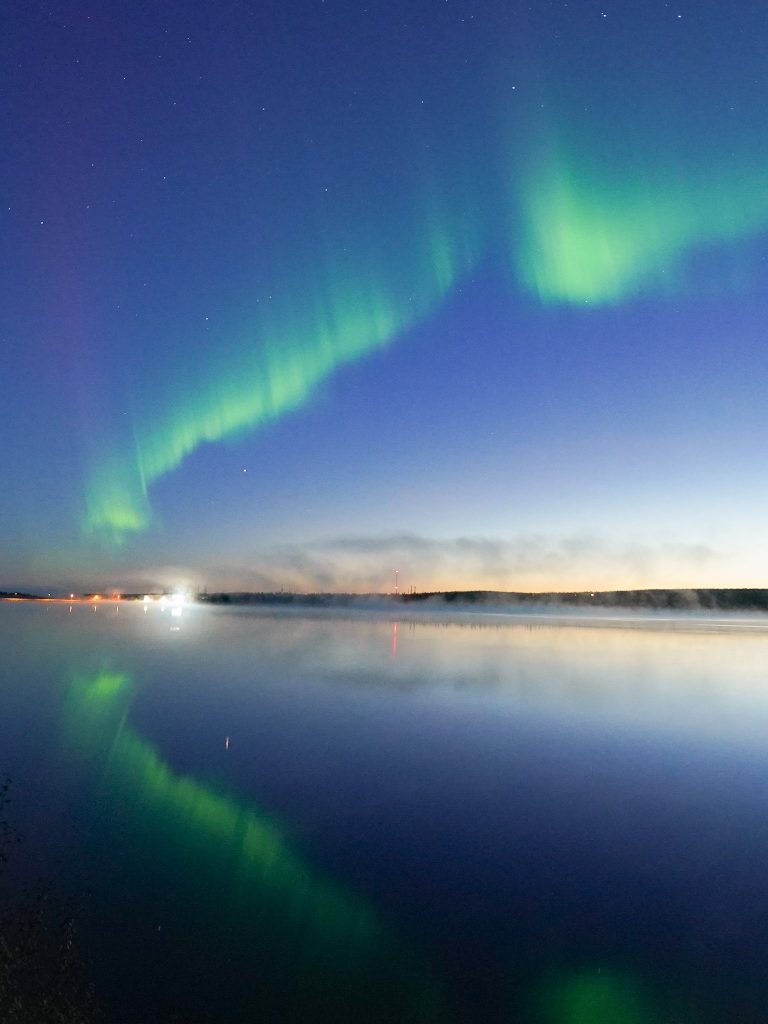 The first aurora can be seen about 8-10 of August on the Rovaniemi latitudes, but still it is not a good time to come yet. Why? 
Night in beginning/ mid august are still really bright, so even with stronger auroras you won't get to see much more than a faint line on the sky. If you want to come in August best time is after the 25th when the nights can start to get darker. Usually August is a really good month for the weather and we don't need to drive much away from Rovaniemi to see the northern lights. 🙂 
Also temperature can be between 10 and 20 degrees which makes it nice to be outside 🙂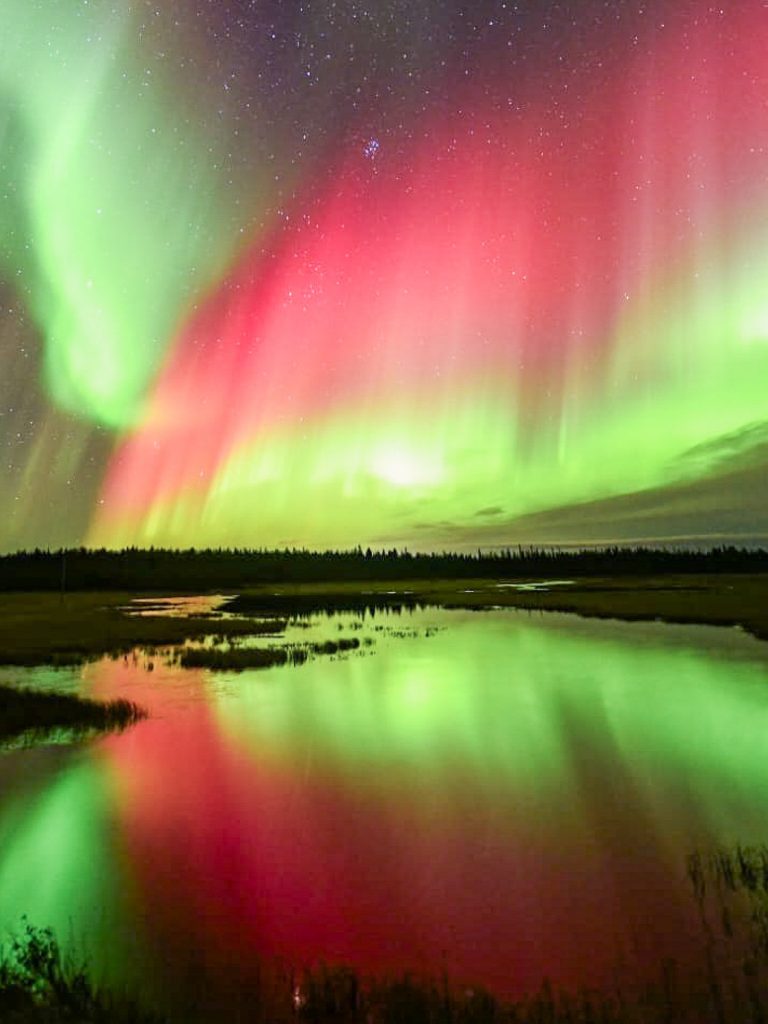 September is one of the best months for northern lights but why?
The Russell-McPherron effect (equinox Effect) is one of the reasons which means that usually we get stronger and more intense aurora displays.
The weather is usually good (not too many cloudy nights) and warm which makes it pleasant to be outside ( lowest temperature is about 0 C)
Lakes are not frozen which means we can often get those beautiful aurora reflections.
No snow that means less light pollution and more available place to go with the cars, many nice spots road are closed in the winter.
Long days and beautiful autumn colours all over Lapland that makes it also beautiful to explore during the day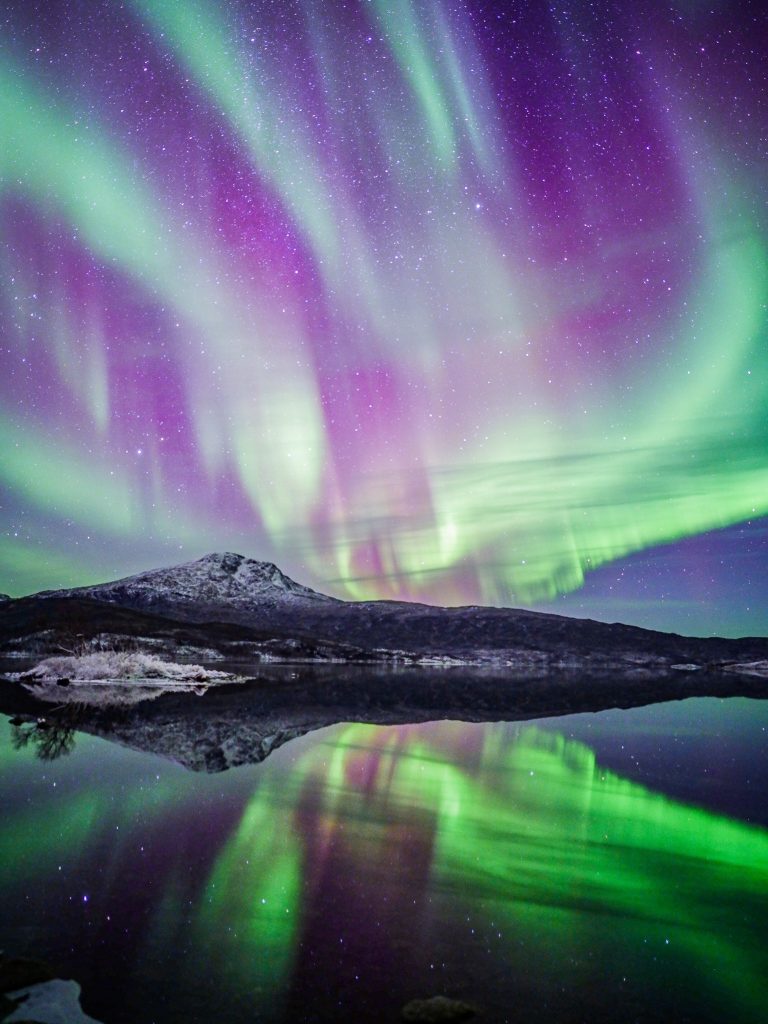 Together with September October is an amazing aurora hunting month! (Sometimes even better)
The equinox effect brings still amazing show during the whole month and usually we don't have snow until beginning of November which means that the scenery is really similar to September with not frozen lakes and some left autumn colours 🙂 In the North there can be the first snow on some hills.
Some of the best shows in the last years have been in October and the temperature can vary from +10 to -15 C which means that you need to start to wear winter clothes and you can get overalls and boots from us as well 🙂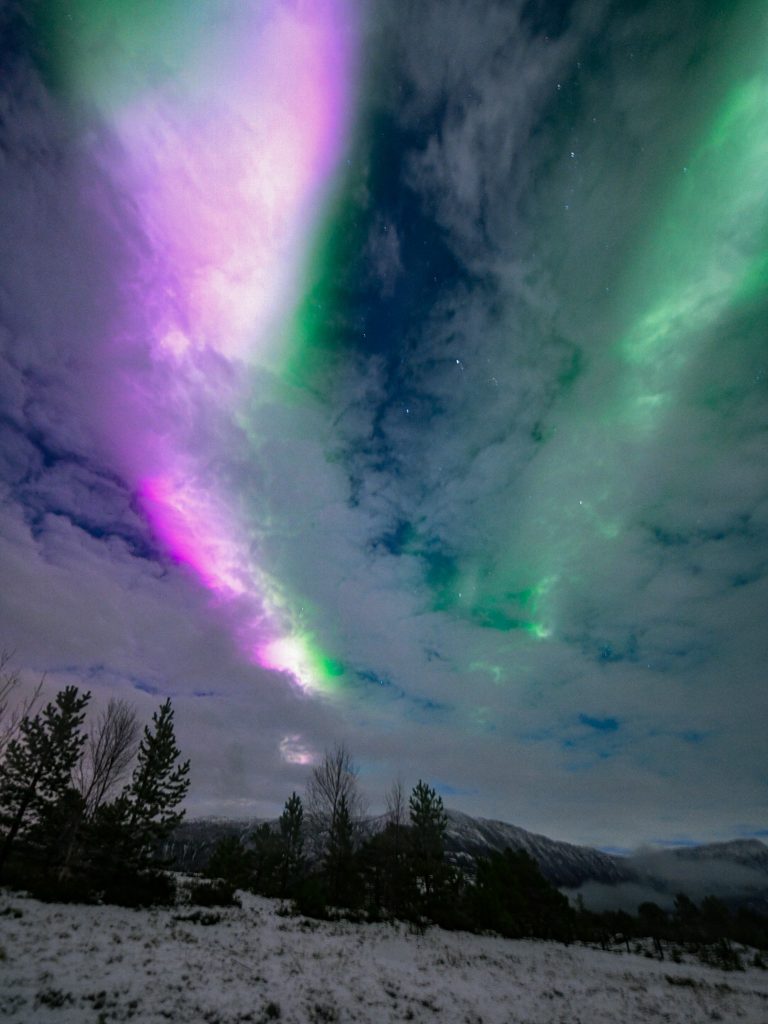 One of the greyest month in Lapland. We often have many days with overcast all over Lapland which makes really difficult for aurora hunting.
In November we have done some of our longest tours to escape the clouds. We went even in Norway, 1000 km in a single night.
Aurora display are usually less intense (but that does not mean that we cannot get amazing nights we get those also in November).😊 But most of the time seeing a small aurora is already a great goal for November time.
Days are also short and often we don't have snow in November or it can snow and then melts which makes of November a transition month from autumn to winter. So if you can, choose go for another month to visit Lapland. Last November we switched so many one night tours to two nights tour because clear sky were more than 700 km away from Rovaniemi.
Temperature from -5 to -25 degrees C.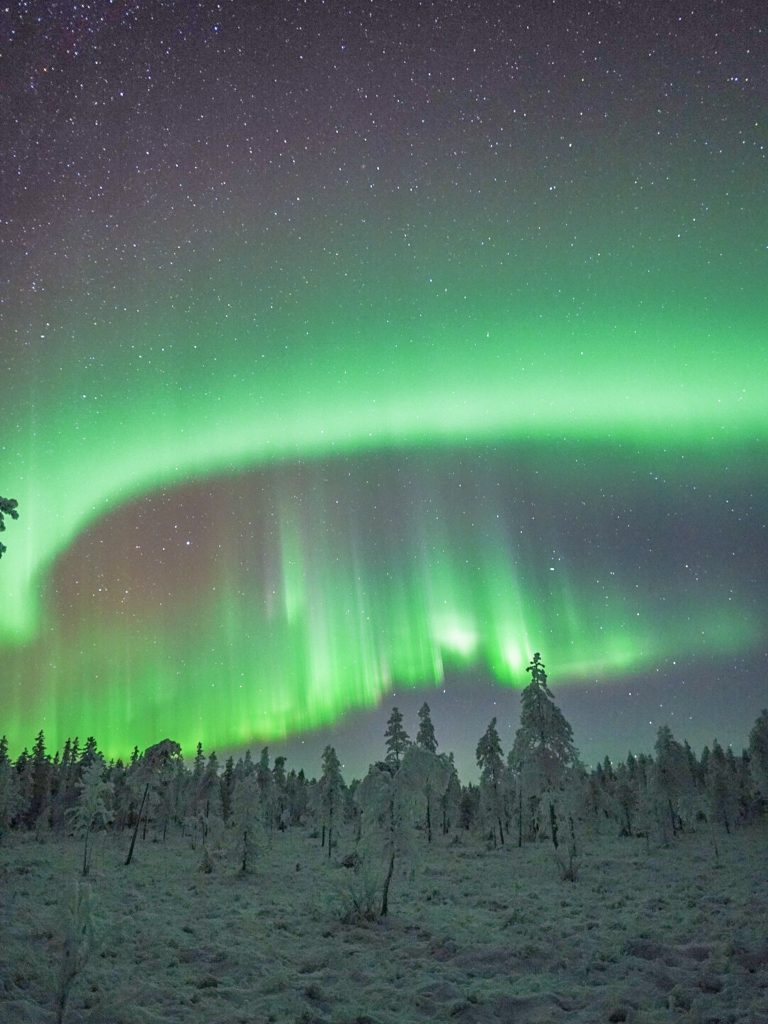 December is also not the best month for auroras. Same as November usually aurora displays are not the most incredible and it is also a time when it starts to snow a lot (often for a week in a row) which makes it really hard for catching the northern lights.
Same as November we usually have to do really long tours (up to 1000 km a night) but same as November it can happen that the clouds coverage is so spread that there is no chance for auroras.
Usually December is colder which makes it a bit better in terms of weather than November for aurora hunting.
It is also the busiest month which means that if you want to join the aurora expedition with us you need to book long in advance)
Also days are really short (4 h of daylight) which gives little time to see around (that is also a reason why we don't do aurora road trips in December time)
Temperature in December between-10 and -35C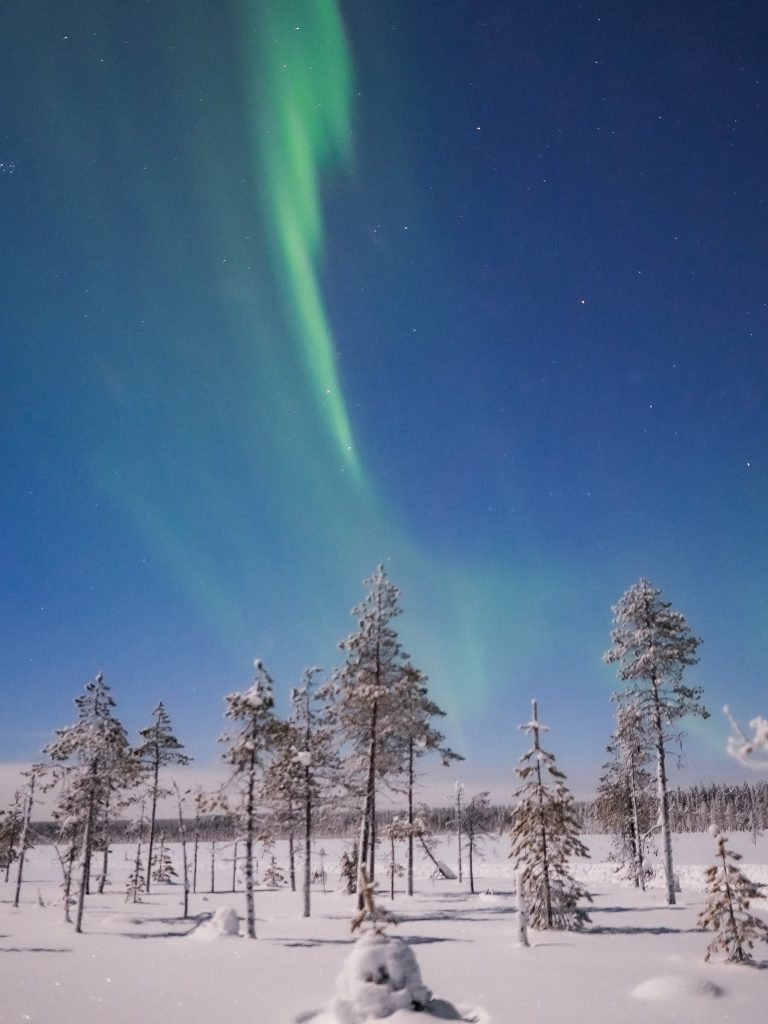 January is one of the coldest months and for that is usually more clear compared to November and December but still we often have to do long tours to get of the clouds of Rovaniemi but that has never been a problem:)
We have had many days with successful tours in the last years and the nice thing of January is that we often have those full of snow trees all over Lapland which makes it really nice for photos and landscapes:)
January is really cold month and temperatures can drop to -35 (I have seen -42 C)
Days are also getting longer and towards the end of January we usually start the first aurora road trips.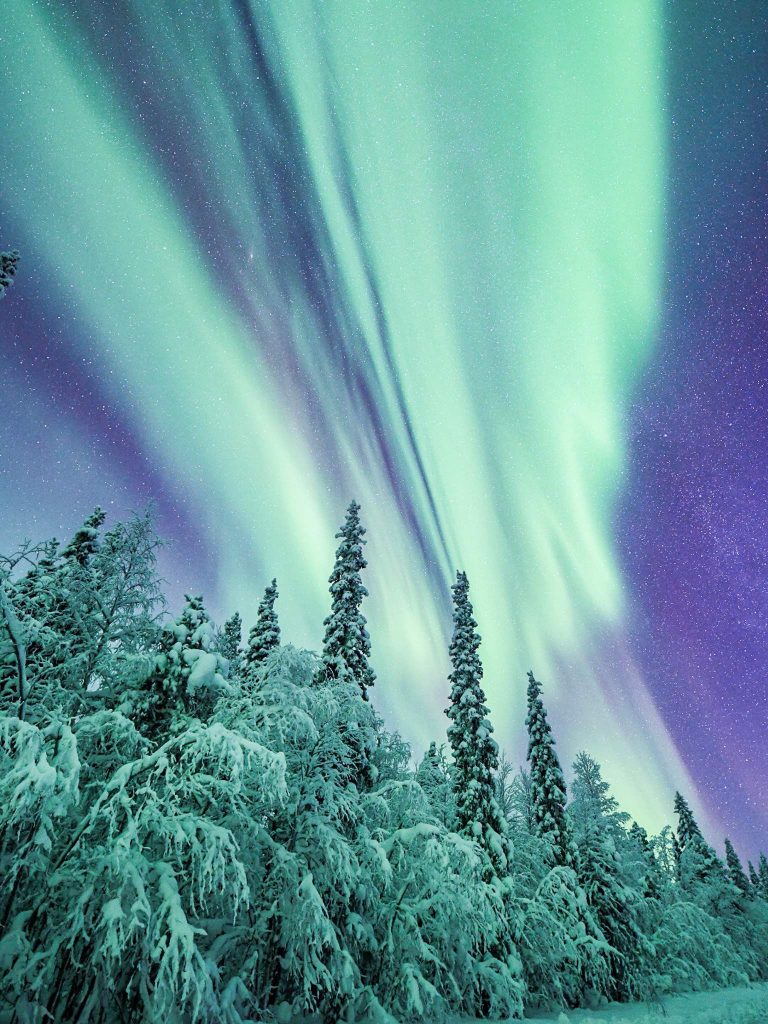 I really like February for aurora hunting, coldest month in Lapland but usually a really good one:)
February usually has good weather and makes it easier for us to find clear skies and auroras are usually better because getting closer to the equinox compared to November-January 😍
The trees are usually completely covered with snow!
Days are getting longer and we usually run a lot of aurora road trips from the beginning to the end of the month:)
Also one night aurora hunting are really good in February:)
If you want to see the real winter and aurora it is the best month for you!!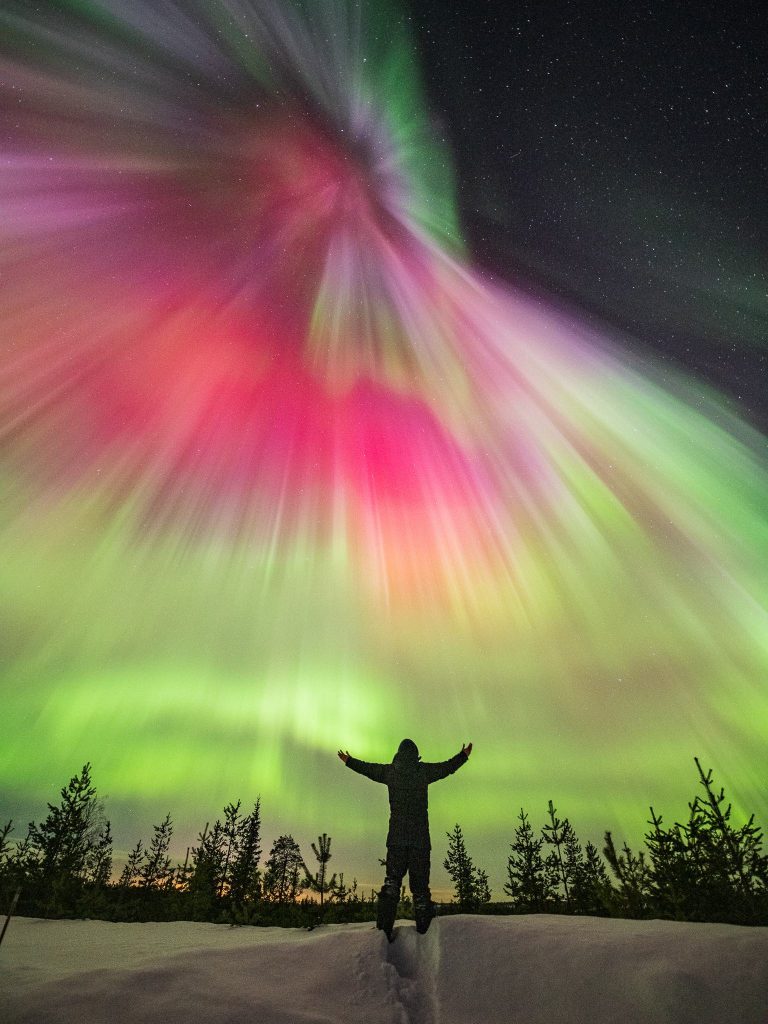 One of my favourite and best time for northern lights is March! March has both long days but still dark enough nights to be able to catch the northern lights!
The weather is usually good in March, probably together with September they have the best weather in Lapland and usually it is really good for auroras for the equinox effect!
March has some of the best aurora shows usually and the temperature are a bit better (we can still get to -30 C some nights) but usually about -10 -25 C.
There is usually still a lot of snow on the ground but not much on the trees (except in few national parks).
Days are quite long which makes it an amazing month to explore Lapland and have planty of time also for northern lights:)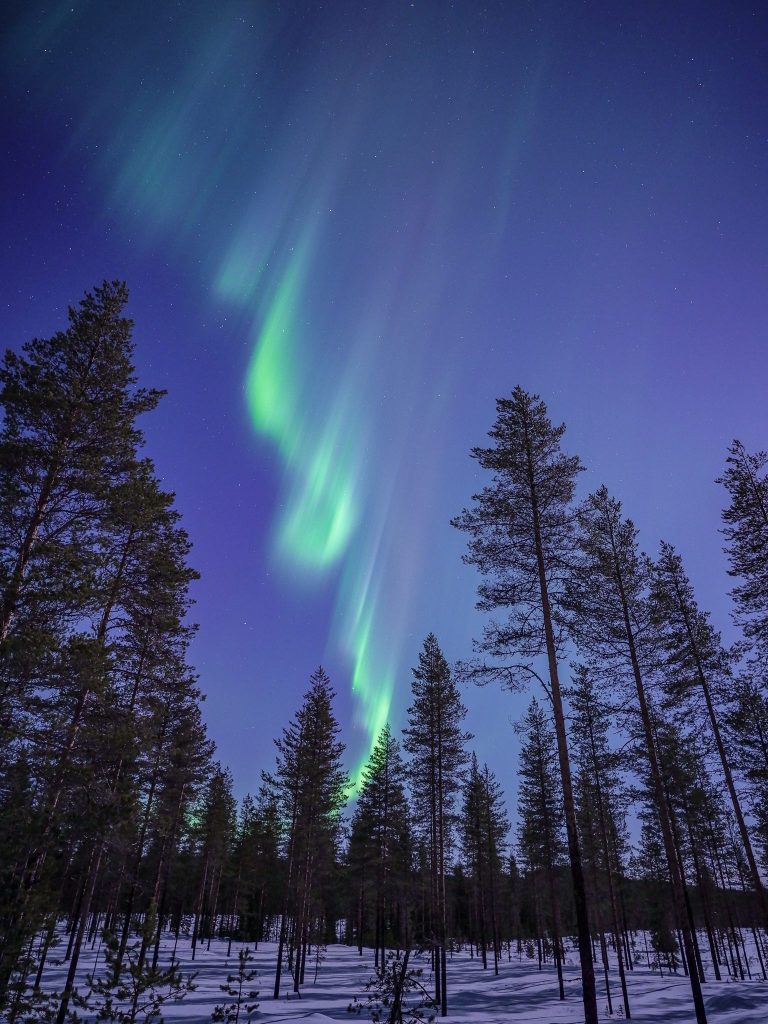 The beginning of the month usually we can get many nights of clear skies and auroras. The beginning of April (first 10 days) are usually really really good for northern lights even in Rovaniemi where usually is really cloudy!
April is still close enough to the equinox and it has usually really good shows.
Temperature are usually quite nice – 5 to -10 C and the snow during the days usually starts to melt.
Nights are getting really short that I way I don't recommend to come after the 10 of April because nights are getting also brighter and so it is harder after to catch a good show when you have only 2 h of dark 🙂
The aurora season can last until 23 of April but to see something then you would need a really strong aurora.
For us we don't do tours after the 10 of April for the same reason we don't start before 25 of August ( nights are too bright and too short)
See what experience previous customers had with us: